AP Art students enter the Bra Ha Ha event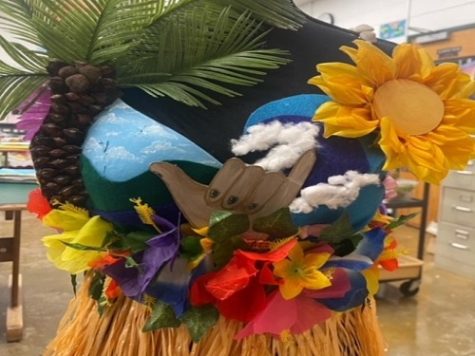 Advanced Placement (AP) Art students and AP Art teacher Mrs. Van Veenhuyzen have once again crafted a bra for the annual Bra Ha Ha organization. The event is held each year in October to commemorate Breast Cancer Awareness month and to honor the many people who have been through the horrific journey. The Bra Ha Ha contest itself is more creative and thoughtful way to inform and educate people about the importance of joining the fight against Breast Cancer.
October has been breast Cancer Awareness month for quite some time and often schools, clubs, teams, business, and the like will choose days throughout the month to wear pink for the amazing and brave women and men that have had to endure the struggles of cancer.
And each year, Van Veenhuyzen and her students create a bra for a person of their choice who has fought the battle with cancer; they also give the bra a theme.  The Falcon's chosen theme this year was "Shaka Bra"; dedicated to a local Art teacher Ms. Morgan Knight who also happens to be a longboard surfer. AP students' creation was covered with bright, colorful quilted paper, hand made flowers and certainly surf inspired, in effort to express the extraordinary qualities Knight possesses such as her creative and warm attitude toward all that know and love her.
"The term "Shaka Brah" is often used in the  Hawaiian surf culture to express approval, solidarity, and friendship," Van Veenhuyzen said. "The symbol representing the term is a hand gesture made by closing into a fist and then extending the thumb and pinky finger; it's old school."
The Bra Ha Ha event, that includes an auction, was held in mid-October and Bras are on display currently at Lynnhaven Mall.
According to Van Veenhuyzen, this past summer, Knight was able to beat her battle with breast cancer.
Leave a Comment
About the Contributor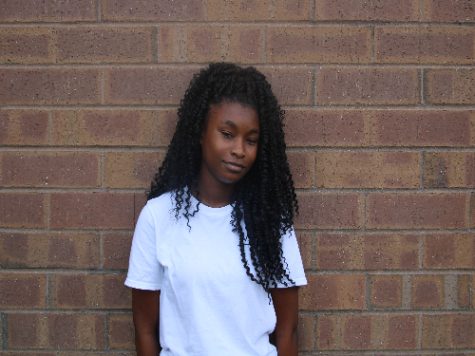 Quinaja Harrington, Sports Editor
I am a Sophomore Journalism II student.  I am a Sports Editor, and I currently write about Field hockey.

I am interested in photography and writing....