Falcon artists sweep the Elie Wiesel Competition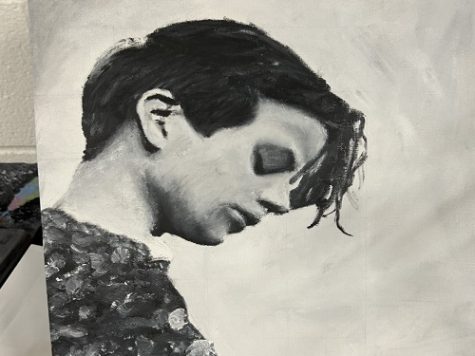 Falcon art students swept up the awards once again at the annual Elie Wiesel Writing & Visual Arts Competition. This meaningful contest is a favorite of Art teacher and National Art Honor Society (NAHS) Ms. Veenhuyzen's and focuses on world peace and preventing future atrocities such as the Holocaust. This event, hosted by the Holocaust Commission of the United Jewish Federation of Tidewater every year, invites middle and high school students in grades six through twelve to participate in writing and visual arts competitions named in honor of Nobel Laureate and Holocaust Survivor, Elie Wiesel.
The Holocaust Commission's focus is to encourage students to learn about the Holocaust and apply its many lessons to their own lives. Their goal is to help students understand the importance of moral courage, as the dangers of prejudice, peer pressure, obedience to authority, and indifference to others' suffering are still widespread around the world.
CHS Art students participated in the Senior Division in which there was a First Place prize of $225, the Second Place award of $150, and the Third Place award set at $100. A ceremony was held for the contest winners on Sunday, April 16, that included Falcon First-Place winner Salma Sami, Second-Place winner Keith Pezzella, Honorable Mention winner Callan Barboza, and the Chair's Choice winner Jazzy Smith. Winning entries were reproduced and distributed at the annual commemoration of Yom Hashoah, Holocaust Day of Remembrance, held on Monday, April 17, at Temple Israel in Norfolk, and will also be posted on the Holocaust Commission website.
"I am so glad that the Jewish Holocaust Commission gives these students this opportunity to create awareness through creating wonderful art," Pezzella said.
Students produced moving art pieces that symbolized the emotions and impact of the Holocaust and were given creative freedom to develop their own interpretations.
"I am so proud of my students' creativity and accomplishments in this amazing competition," Veenhuyzen said.
Leave a Comment
About the Contributor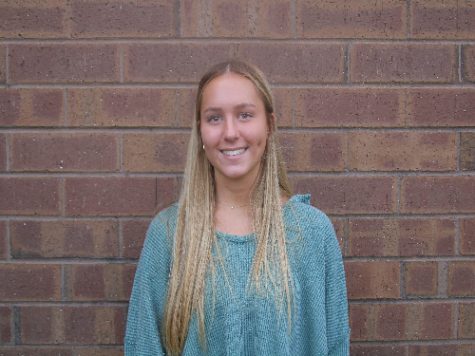 Mallory Fisher, Managing Editor
Senior Journalism III student

I started taking journalism sophomore year and this is now my third year in the class. I am a Managing Editor and I enjoy...