Orchestra & Strings teacher Mr. Fields earns top state honor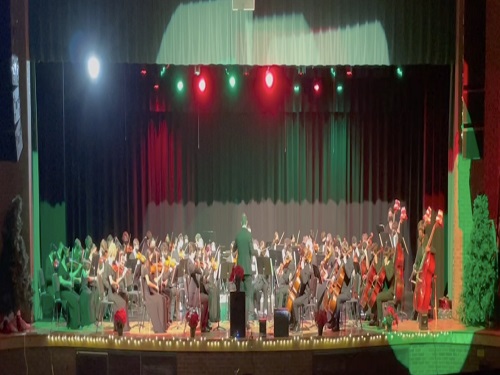 Orchestra and Strings teacher Kevin Fields will be recognized virtually during the Tuesday, Feb. 8, Virginia Beach City Public Schools (VBCPS) School Board meeting.
Fields was chosen, rather, he earned, the Best State Chapter Website Award through the American String Teachers Association.
One such reason Fields was chosen for this award was the incredible amount of time and patience he takes to work with his students in effort to make them better, as evidenced in the extremely successful Winter Concert that was held in December.
Now, the school's orchestras are preparing for the upcoming annual District Assessment which will be held in the school's auditorium.  This too is an honor as the event is known as the state test for music ensembles and Falcon musician/students have consistently performed at a high level.
According to Fields, his orchestra students are excited to welcome other orchestras from both Virginia Beach and Norfolk to our school to share their talents.
Leave a Comment