March Madness begins, excited fans around country
March Madness is an NCAA College Basketball tournament in which 68 teams play for the championship title and it has become one of the most popular sporting events in the United States.
Through the month-long tournament, there are seven rounds: The round of 64, the round of 32, the Sweet 16, the Elite Eight, the Final Four, and finally, the Championship.
The first four "play-in" games leading into March Madness were held in Dayton, Ohio, and began on Tuesday, March 14, and Wednesday, March 15. These games decided which 16-seed and 11-seed teams would play Alabama, Iowa State, TCU, and Purdue. The actual tournament began with Alabama vs. Texas A&M CC and West Virginia vs. Maryland on Thursday, March 16.
As the tournament gains momentum and gathers more attention, many people around the nation begin making their own brackets, choosing who they think will win each game. Because there are 64 different teams in total, making a perfect bracket is virtually impossible, even with knowledge of which teams are better prepared.
Upsets this year are the biggest story of the tournament, as there were six lower-seeded teams that took down the higher-seeded team in the first round alone. The biggest upset this year, and quite possibly the biggest in the history of the tournament, was the 16-seed FDU defeating the 1-seed Purdue. This is only the second time ever that a 1-seeded team has been defeated in the first round.
Sophomore Braden Lyons is a massive fan of the annual tournament and does not plan to miss a single game. He has made his bracket and he believes it will be perfect, which, in reality, is highly unlikely.
"The Duke Blue Devils are the biggest underdogs in this tournament and they're going to win it all,"  Lyons said.
The University of Connecticut, or UConn, went on one of the most dominant March Madness runs in the tournament's history, winning all six games by double digits. This year's championship has been the fifth for UConn in under 25 years.
Leave a Comment
About the Contributor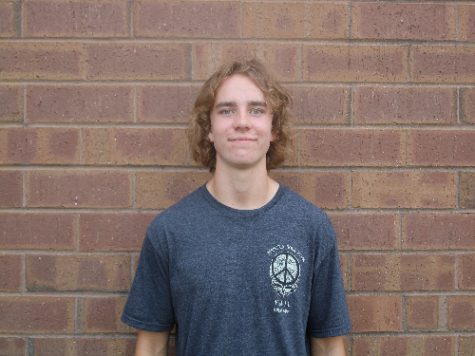 Liam Flanary, Editor-in-Chief
Junior Journalism III student

I like to play baseball, go to the beach with friends, and play video games. My favorite movie is Iron Man.