Falcon wrestlers soar to top, state championship on horizon
Piles of sweat form, like puddles on a rainy day;  a 'normal' scene when one enters the Falcon wrestling mat room. Last season, during COVID, the Falcons placed 1st in the regional tournament and 4th overall in the state championship.
Due to their winning records throughout the majority of the past 50+ years, the school's wrestling program has arguably been one of the most dominant in the state, having won numerous individual and state titles by weight class since the program was founded.
Senior Colin Bridges is the reigning state champion in his 152 lb. weight class and has continued to dominate his division by not giving up a loss throughout the regular season. Bridges is competing for his second state title and his ultimate goal is to continue his winning legacy both on and off the mat. 
The wrestling team ended its regular season 6-2, and recently won the Black and Blue division at the Virginia Duals, as well as some other key matches.
York W: 78-6

Powhatan W: 40-33

Eastern View W: 54-24

Kellam W: 39-24
Salem W: 62-11

Landstown L: 39-34

SUPER DUAL GREAT BRIDGE – L: 56–20

First Colonial SENIOR NIGHT W: 42–24
The Falcons then went on to win the Class 5 Region A wrestling title and crowned five new regional champions last weekend, scoring a whopping 289 points which led them to outscore all of their opponents by at least 65 points. Thirteen of the 14 wrestlers have advanced to the state championship which will be held at the Virginia Beach Sportsplex on Friday, Feb. 18 – Saturday, Feb. 19. 
Leave a Comment
About the Contributors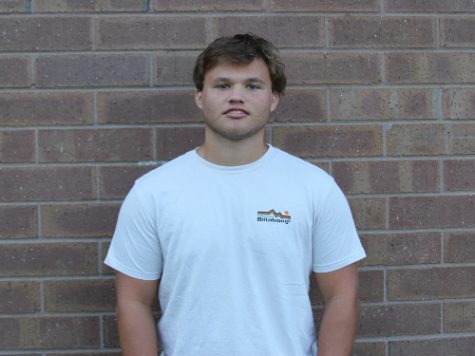 Trey Sterling
Senior Journalism II student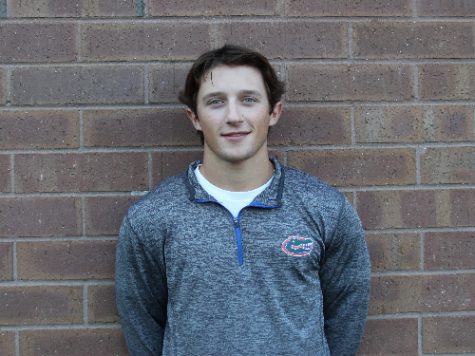 Garrett Belote
Senior Journalism III Student

EDITOR IN CHIEF