Travis Scott Review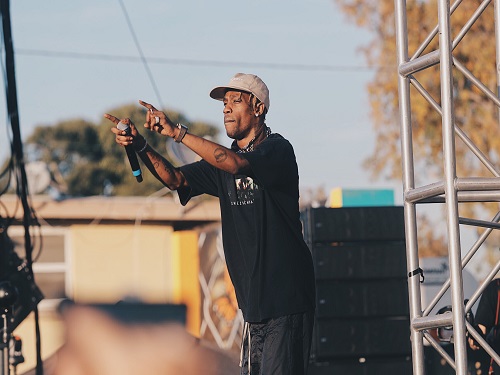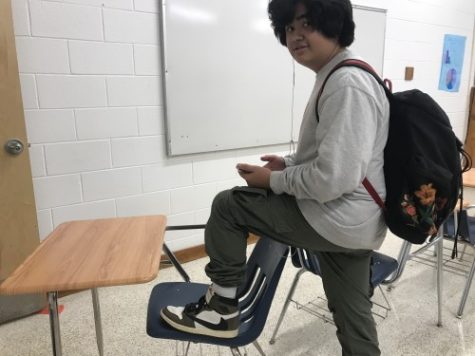 Early Life:
According to allmusic.com, Jacques Webster II, better known for his stage name Travis Scott , was born on April 30,  1991, in Houston, Texas. Webster spent most of his youth living with his grandmother in a rough neighborhood in Missouri City. He would later move to the suburbs, with his father, and enroll at Elkins High School. After graduation, he attended University of Texas at San Antonio before dropping out his sophomore year to pursue his music career. 
Fashion:  
Along with his music, Scott is involved with the fashion industry.  He has several sneakers and clothing collaborations with companies such as Jordan and Nike. Previously Scott has publicized these shoes on his Instagram and Twitter as well as advertised at his performances.  Once a release has an established date and time, fans patiently wait for an opportunity to purchase his sneakers.  On one occasion, his hometown shut down an entire block all for one sneaker release. These "drops" sell out almost immediately and the resale value rises exponentially compared to the retail price. 
Entertainment: 
Scott is known to be quite the entertainer/performer.  He has made a name for himself in several tour circuits and performances at music festivals. That reputation led to the creation of his own music festival, located in his hometown Houston, Texas, dedicated to the demolished amusement park Astroworld. This festival and the buzz surrounding Scott led to a Netflix documentary titled Look Mom I Can Fly, which is centered around both the album and festival. 
Discography:  
In the beginning, Travis dropped two extended plays or EP's released around 2013-2014; Owl Pharaoh and Days Before Rodeo. These set him up to release an album that would propel him into stardom. His sound changed gradually from these times to the tracks you hear today. Days Before Rodeo showed his early talent and set the stage for future album, Rodeo. The album would become the more polished version of the EP. 
Rodeo was an enormously successful debut album.  Within the first week of release 85,000 albums were sold.  The album rode a wave of success to become the number one rap album on the Billboard chart in 2015.   The album marked the end of his "underground" era and would bring him into the mainstream spotlight. Hence the name, all of the beats behind the songs give you a western vibe which is an incredibly immersive experience. Rodeo has maintained it's popularity as it recently reentered the Billboard Top 200 4 years after being released. Consequently, many die hard fans hold Rodeo close to their hearts as their favorite album.
After releasing albums Birds In The Trap Sing McKnight and Huncho Jack, Jack Huncho, Scott struck gold with his 2018 album, Astroworld. This is most certainly Scott's most popular album over his career. The album dubuted #1 on the Billboard 200 and 537,000 albums were sold in the first week. Astroworld focuses on his hometown and his inner thoughts.
According to Scott all the beat switches in the songs represent mixed emotions and the roller coaster rides in Astroworld. 
Conclusion:
Overall, Travis Scott's influence can be seen all over today's hip-hop and pop culture atmosphere. His legacy of stardom has already been cemented and there is no end in sight. It will be interesting to see what his next steps are after the overwhelming success of Astroworld. Up to this point, he's proved that he can follow up success with even greater success.
About the Contributors
Nathan Unger, Editor-in-Chief
Senior Journalism III student
Tanner Bailey, Opinion Editor
Senior Journalism II student