Bobo's Fine Chicken Restaurant, does Chick-fil-a have competition?
Bobo's Fine Chicken Restaurant might just be Chick-fil-A's biggest competitor for the best chicken in Virginia Beach. Bobo's is an old-timey feeling restaurant with a southern-style menu that is located on Shore Drive and caters primarily to locals. 
The restaurant offers great dishes I could eat every day without getting sick of them. My favorite order is the dipped chicken sandwich which is a juicy, tender chicken breast covered in Bobo's homemade sauce in between two crispy buns. Bobo's sauce is their signature sauce, and it works with anything and everything you put it on. 
When Covid struck, like many other restaurants, Bobo's closed their indoor seating and converted to drive-thru only. Since then, the indoor seating portion of the restaurant has never opened back up, but it has not been a problem since cars are often lined up out of the parking lot.
Bobo's lunch and dinner menu consists of chicken, chicken, and even more chicken. They have fried chicken that comes in a 2-piece white chicken and a two-piece dark chicken, and you can get six-piece chicken tenders if you want a boneless option. Brunswick stew is their specialty soup which has lima beans, diced tomatoes, potatoes, and shredded chicken. This soup will make you feel at home on a crisp fall day.
You can also start your morning with Bobo's as they have their own breakfast menu with different types of biscuits, sides, and beverages. They have a wide range of breakfast biscuits such as fried chicken biscuits, ham and cheese biscuits, and even bacon and egg biscuits, and their breakfast sides include hash browns and grit bread. You can order their coffee as iced coffee, or red rooster coffee, and you can even purchase a box of coffee to store at home.
The customer service at Bobo's is exceptional: Every time I go through the drive-thru, I am greeted by a friendly worker who always wears a smile and won't hesitate to change your order if it's wrong.
Most people would simply go to Chick-fil-a when they are in the mood for a chicken sandwich, but Bobo's just might have them beat. In my opinion, their sides such as Mac and Cheese and Mashed Potatoes with Gravy put them over the top. Chick-fil-a's sides are clearly not as unique and appetizing as Bobo's side dishes.
The restaurant is open from Monday to Saturday until 9:00 PM and is closed on Sundays.
Since they have the absolute best customer service out of any eatery I've been to, I will give their service a rating of a perfect 10. If I were to rate their food quality, I would put them at 8.7, mainly because of their delicious chicken sandwich. Overall, I rate Bobo's Fine Chicken Restaurant a 9.4.
If a friend or family member is ever in the mood for a chicken sandwich, I would recommend Bobo's to them right there and then. When you get the chance I very strongly advise you to try Bobo's, and if you do, the chicken sandwich is the best option.
Leave a Comment
About the Writer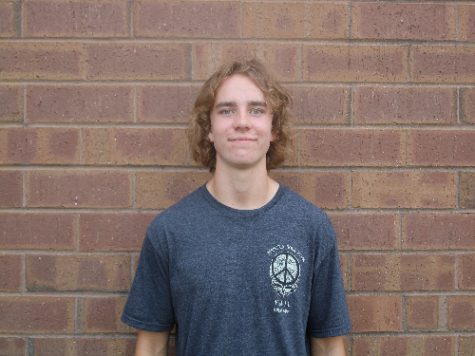 Liam Flanary, Editor-in-Chief
Junior Journalism III student

I like to play baseball, go to the beach with friends, and play video games. My favorite movie is Iron Man.