"Black Panther: Wakanda Forever" brings the emotion back into Marvel
Like many Marvel fanatics, I quickly purchased a ticket to Black Panther: Wakanda Forever .  I was curious to see if it would miss the emotional landing like so many phase four movies do, but thankfully the landing stuck.
The Black Panther character first appeared on our screens in Captain America: Civil War as Iron man's ally. The beloved character (T'Challa) was played by 41-year old Chadwick Boseman, whose untimely passing two years ago brought more attention to the movie than it was given initially. Boseman blended a perfect amount of humor and authority in the lead role, which made his character stand out from other heroes.
In the wake of T'Challa's death; Shuri (Letitia Wright) , Queen Ramonda (Angela Bassett), and Okoye (Danai Gurira) must fight to protect their home from a new threat.  As Wakanda's people struggle to move on to their next chapter, the group of heroes must work together with hardcore warrior (Nakia) and Everett Ross (Martin Freeman) to lead Wakanda down a new path.
This movie's setting is beautiful. Set pieces were colorful and well thought out variety wise and some actually had meaning which I really loved. The camera crew deserves a huge pat on the back, scenes flowed nicely and they worked in different filming styles to keep it interesting. My favorite example of this is; when they would slow down a fast pace scene a little to focus on the enemy's water attacks, this made it feel more important  and menacing because it took time to show it. 
I was worried about Shuri becoming a hero instead of staying a sidekick. Sometimes when a side character is put in the spotlight it feels off and performances aren't that good anymore, however, she slipped into the hero role brilliantly. Wright also easily transferred into a starring role of her own style, without trying too hard to fill the late Chadwick Boseman's shoes. Bassett's performance in emotional scenes was gut wrenching. It felt like I was watching the actress grieve along with her character for someone she truly cared about and made many; including me, tear up in the theater. 
Ryan Coogler had already finished the script before Chadwick's untimely passing. After his passing, Coogler had to figure out how to modify the story without making the movie feel like he was disrespecting the actor and his family. I think with the difficult hand he was dealt, he handled it with dignity. You could feel that this project was made with love and care for Chadwick, and was a way for him and his cast to mourn their friend.
I recommend this film to a Marvel fan who's missed the more serious and emotional parts of the older movies. 
Leave a Comment
About the Contributor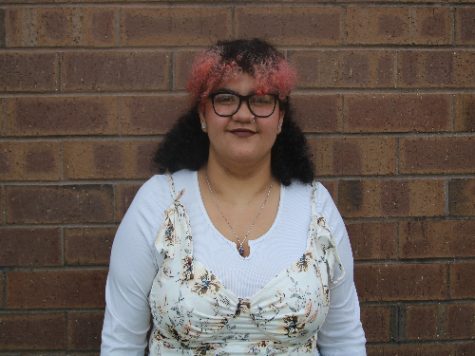 Destiny Bruce, Opinion Editor
Senior Journalism II  student.

My job is Opinion Editor which means I get to watch movies and, then give my opinions of them. I love my position because,...