"Bad Guys" movie proven not so bad
When I think of animation, I think of bright colors and simple themes that are used to entertain kids. But, as I've grown, live action movies that tell complicated stories have pulled my attention away from this genre. However, too many have cheap jokes and easy lessons that make it hard for me to enjoy them anymore; thankfully, Bad Guys exceeded that vibe. Even in the first five minutes of the movie,  I was left captivated and excited for the story it had to tell me. 
Bad Guys is based off of the New York Times best-selling book series, in which a unique group of criminals must pretend to be good to pull off their best heist yet. After being caught trying to steal the coveted Golden Dolphin award; Mr. Wolf (Sam Rockwell) strikes a convenient deal with a do-gooder Guinea pig Professor Marmalade (Richard Ayoade), and the governor Diane Foxington (Zazie Beetz). The terms of the deal are essentially to be good and earn a clean slate, simple right? Wrong! The bad guys never leave a heist unfinished, so the groups got to con the world into thinking they've gone good to cement themselves as the worst in history. 
Animation is a tricky Art form and I think DreamWorks handled it well. Bad guys stand out from others with it's interesting character designs and unique color pallets. When characters are doing something over the top or important to the plot, the backgrounds and colors become more muted so that subjects stand out the most. The color orange is used in most of the background in different shades. When they're being evil and stealing things; the orange is a darker shade, making them look menacing and rigid. After they start becoming better; the orange begins to lighten, giving the appearance that the group is approachable and heroic. 
I feel like the casting directors did a phenomenal job of placing each person into their respective roles; as well as, blending new actors with old ones. The voice actors bring life to each character and bring something new without going over the top with it. 
The plot isn't exactly new and the villain is pretty predictable but, that's easily ignorable. The story has enough plot twists to make the overused plot point feel a little less run down.  Its message also brings something new to the story with the idea of trying to be better and owning up to your mistakes makes you a better person; rather than, you must always be good in order to achieve that like other similar stories before it. 
I recommend this film to animation appreciators, or, any family looking for a fun movie to watch on a quiet night. 
Leave a Comment
About the Contributor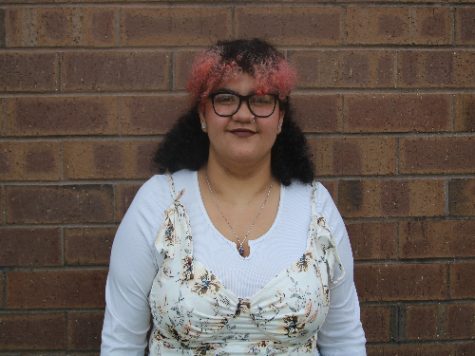 Destiny Bruce, Opinion Editor
Senior Journalism II  student.

My job is Opinion Editor which means I get to watch movies and, then give my opinions of them. I love my position because,...