VTfT students go full S.T.E.'A.'M. ahead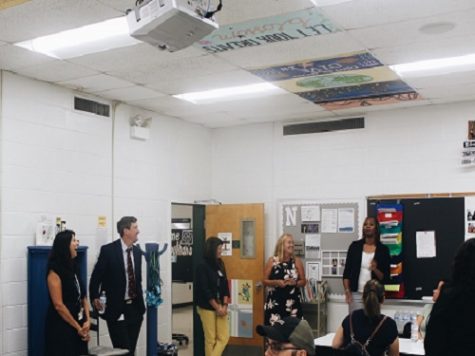 Elementary school students, beginning Wednesday, Oct. 16, will come to the school once a week for an hour so VTfT students can work with them throughout the school year.
The goal of the project is for VTfT students to interact and develop relationships with younger students, also providing a safe and effective learning environment for these students to thrive.  Student buy-in is key and thus far VTfT teacher and her students have gone above and beyond to create a safe, inviting space conducive to learning.
"We've been planning so much for this event and can't wait for it to all pay off," VTfT II student Greta Hahn said.

About the Contributors
Lauren Barrineau, Multimedia Editor
Junior Journalism II student
Kaitlyn Piston, Student Life Editor
Senior Journalism II student