Boys varsity soccer, strong start
What Happened: The boy's varsity soccer team won both games in the first week of the season, defeating both  Grassfield High School (GHS) and Ocean Lakes High School OLHS). The Falcons took control defensively by only allowing 1 goal in both two games. Offensively, the Falcons outscored their opponents 6-1.
Scores: Grassfield HS: W 3-1           Ocean Lakes HS: W 3-0
Key Player: Senior Clay O'Bara, a team captain and James Madison University commit, led the Falcons on the scoring end. His experience fueled the Falcon's attack by scoring goal in both games and bringing energy to the field.
They Said It: "The work we put in this off-season has prepared us for a tough schedule. We came up short last year, so we are doing everything possible to avoid that this time around," senior Quinten Trinidad said.
Up Next: The Falcons take on Western Branch High School at home on Tuesday, March 19, at 7 p.m., Jamestown High School on Thursday, March 21, and Riverbend High School in Fredericksburg, VA, on Saturday, March 23 at noon.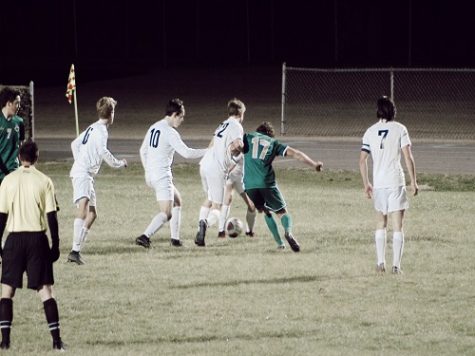 About the Contributors
Jackson Morgan, Sports Editor
Senior Journalism II student
Zoe Hines, Editor-in-Chief
Senior Journalism III student
Nathan Unger, Editor-in-Chief
Senior Journalism III student