Lady Falcon field hockey remains diligent, looks for #20 state title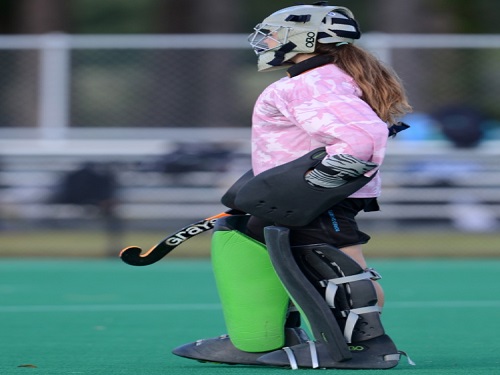 Coming off 19 Virginia High School League (VHSL) Class 6A state championships, the varsity field hockey team fully strives to embrace an continue Principal Dr. Kelly's platforms regarding athletics, tradition, and pursuing excellence both on and off the field.
Two seasons ago, the program's 19th state 'storied' win against First Colonial High School (FCHS) gave the school 50 state titles overall, a record in which any program, school, and surrounding community would be proud.
Senior captains Samantha Zwyna, Taylor Schoolar, and Anna Mason have once again united with their team, keeping one common goal in mind; to win CHS a 20th field hockey state championship.
"As a senior on the team, I am focused on playing in every game and practice as if it were my last. And, there would be nothing better to end my time as a Cox field hockey player than to bring home a state championship in my last game," Zwyna said. "Being a part of the winning state team two years ago only makes me want it more for those that didn't get to experience it and to desire that same exhilarating feeling when you get to bring the trophy back to Cox."
The current squad still includes six players that were a part of the 'storied' game. Three of these players have one more season to get to state title number 20. With a 6-0 season-opening victory against Cape Henry Collegiate, the team has set the stage for what looks to be a successful season.
"We've been working hard, learning and mastering new skills at practice since August and I can't wait to take on this season and hopefully pull out our 20th state title," Schoolar said.
This close-knit group of girls will show what it means to be a part of the Falcon field hockey "tradition" as the season continues through the fall, striving to reach their ultimate goal.

About the Writers
Taylor Everett, Sports Editor
Senior Journalism II student
Anna Mason, Features Editor
Senior Journalism II student