Spring Prom and Ring Dance fashion styles show seasonal shifts
As we enter the midst of prom season, students are scrambling to put together the perfect look. Whether it's time for the finishing touches or the dress is still being decided on, there's a lot of decisions to make. In terms of what's trending, the style of prom/formalwear dresses has shifted over the past few years. Styles have moved from more over the top looks complete with sequin and tulle, to a more minimalistic approach. This isn't to say sequins are going anywhere, but the fan favorite off the rack right now is silk and satin. 
Both a simple platform heel and an intricate strappy heel remain popular for prom, depending on how simple one decides to go with the dress itself. As for makeup, the smoky eye and sharp cat eye liner are both classic. White eyeliner, monochromatic eye makeup, and metallic eyelids are popular for formalwear this season as well.
For the boys, adding small colorful details to a simple black tuxedo is always a good choice. A matching bow tie, or even a pocket square matched with the tie, can add complexity and elevate formalwear. Another option is a colored vest.
All black tuxedos complete with black dress shirts are also definitely trending, as opposed to the classic black and white.
Check out Falcon Press Pinterest to help construct the best look for Prom and Ring Dance!
Leave a Comment
About the Writer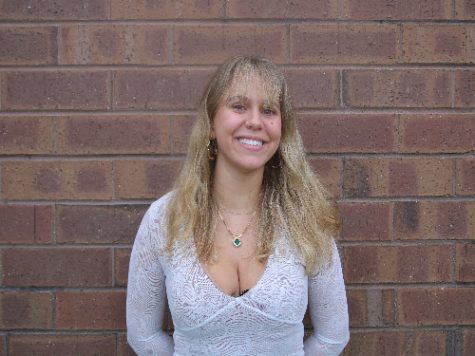 Cassie Carbonneau, Managing Editor
Senior Journalism III student