March's Spotify playlist motivates student-athletes
Spring sports are in full swing as the month of March arrives. Many student-athletes are now gearing up for the season and working extra hard to train, condition, and give 100 percent effort on and off the field. With this in mind, the press has dedicated this month's playlist to these student-athletes and their exceptional abilities by stacking the playlist full of feel-good motivational songs for them to enjoy.
Classic motivational songs like "Eye of the Tiger" by Survivor and "We Are the Champions" by Queen can be found on the playlist, along with modern hits such as "Dreams and Nightmares" by Meek Mill and "DNA" by Kendrick Lamar. Other artists such as Van Halen, Foo Fighters, Bruce Springsteen, The Weeknd, Rhianna, and AC/DC are also featured.
To access the playlist, scan the code using the Spotify mobile app. All previous playlists can be found on the press's Spotify account, which can also be accessed through the code.
Leave a Comment
About the Writer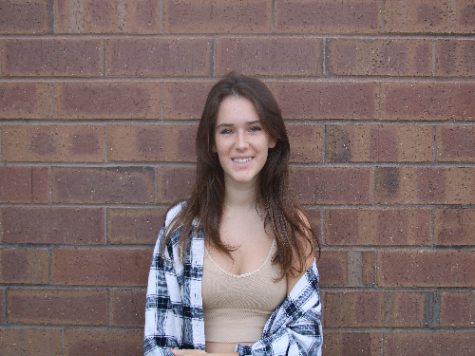 Grace Collins, Managing Editor
Senior Journalism III student

I've been taking Journalism for three years. My favorite kinds of articles to write are opinion, student life, and feature...