Fashion presents "Once Upon a Runway", "Best of Cox", behind the scenes
After taking a pause during the COVID pandemic and presenting their fashion via video, the Advanced Fashion Marketing class is once again busy planning their annual fashion show. Making their return to the auditorium, "Once Upon A Runway" will be combined with this year's 'Best of Cox' competition on Wednesday, March 22, at 6:30 p.m. in the auditorium as in years past. 
As part of the fashion portion, students and chosen faculty members will model clothes from a number of stores including: Polish Boutique, WRV, All the Rage, and more.
"I'm thrilled that the students get the opportunity again to plan and showcase their talents and partner with the community. It's such a great learning experience," Fashion Marketing teacher Jade Bolling said.
This year, the show will look a bit different, as it splits scenes from the fashion show itself to include the "Best of Cox" competition, formerly known as "Mr. Cox". The "Best of Cox" portion will include seven senior boys, who will perform and show off their specific talents in competition for the coveted crown.  
Seniors Emily Nuckols and Hannah Daniels are the co-directors of the event, along with senior Erin Bailey, who is organizing the "Best of Cox".
The "Once Upon A Runway" theme was chosen by Daniels and is inspired by fairy tales, complete with scenes from classic favorites, including a formal dance and slumber party. 
"I wanted to honor my last childhood years with this theme as we move into adulthood," Daniels said. 
Rehearsals will continue through February and up to the event as scene directors teach choreography, make formations, and prepare music. Practices will soon include the participating teachers, as well as the "Best of Cox" boys.
Leave a Comment
About the Writer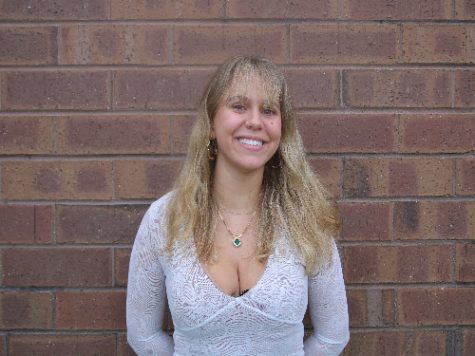 Cassie Carbonneau, Managing Editor
Senior Journalism III student