"Psychic" novelist predicts Coronavirus pandemic over a decade ago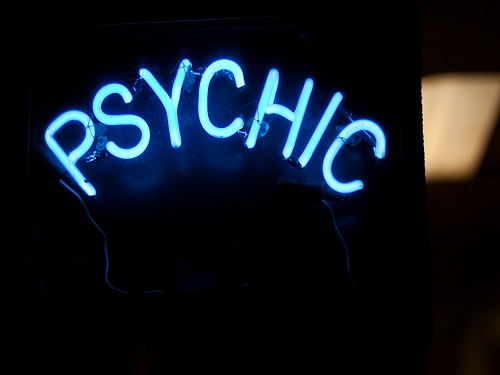 The Coronavirus pandemic has swept the globe rapidly over the past five months and as countries begin to once again open up their economies, more people are testing positive for the virus and the loss of life keeps climbing.
Throughout the world, countries and states have been advised to stay in their homes and self-quarantine, or practice social distancing, as strategies to diminish and contain further spread of the virus. Economies have more or less shut down, leaving people uncertain about where their next meal may come from and whether or not they will have a job and money to sustain everyday life.
So, when we come across a 12-year-old novel written by self-proclaimed spiritual advisor/psychic Sylvia Browne entitled End of Days, Predictions and Prophecies About the End of the World, it is quite unsettling that she seemingly "predicted that a respiratory illness would spread across the globe".
Thus, when Kim Kardashian tweeted about Browne's, who passed away in 2013, prophecy, it went viral immediately, only adding to the fear and chaos of this pandemic. Browne's novel is now supposedly viewed with "fresh eyes", causing many to speculate whether or not other predictions made throughout the book have any validity.
Published in 2008, Browne makes several predictions regarding future events. And, while many would find her prophecies to be ridiculous in nature under normal circumstances, there may be something in this novel that resonates to those who do believe in the spiritual life and "mediums".
According to www.insider.com, Browne's prediction clearly stated that in around 2020 a severe pneumonia-like illness will spread throughout the globe, attacking the lungs and the bronchial tubes and resisting all known treatments. One may consider this prediction to be mere coincidence or happenstance. Yet, her prediction eerily correlates with the this year's Coronavirus pandemic that, to date, has taken the lives of over 80,000 Americans and many more around the world.
The second part of Browne's prophecy in which she states, according to www.insider.com, almost more baffling than the illness itself will be the fact that it will suddenly vanish as quickly as it arrived, attack again ten years later, and then disappear completely. Well, this part remains to be seen as it is now reaching the six month mark, or more, as a global pandemic that is turning the world inside out.
But, under the current circumstances, particularly over the past three months, her predictions seem accurate, leaving people around the world to make their own determination about Browne's clairvoyant predictions.
It is true though that the world is split in its belief that the illness will disappear as quickly as it came, one must look to science for a solution, or vaccine, that will ultimately defeat this silent killer. While scientists struggle for answers and a cure for this "predicted" pandemic, it doesn't seem to be going anywhere anytime soon.
Speculations continue to arise whether or not the virus is some type of mutation, as well as the idea that the world will take another hit before a cure can be found.
So, while Browne's initial prediction may have been partial truth, her projected outcome, right now anyway, seems unlikely at best.
Leave a Comment
About the Writer
Kenzie White, Student Life Editor
Junior Journalism II student