Fashion journey may begin career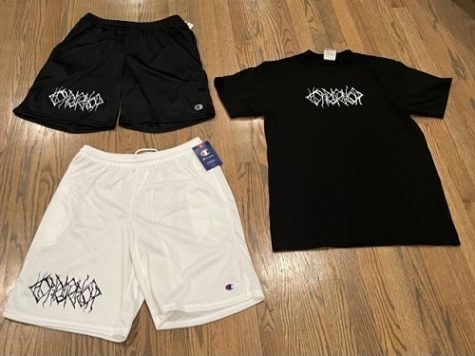 Recently, senior Shane Ciolfi began spending some of his spare time starting what will be his own fashion line.
As we all know, today's Internet makes it possible to learn how to do almost anything if one has enough determination and drive. And for Ciolfi, that's exactly what happened.  Through these YouTube videos how he learned, through numerous attempts, trial and error.
Through his new "hobby", creating new clothing with distinctive designs is helping to develop and build his fashion portfolio. Ciolfi has high hopes that his newest endeavor to his portfolio will get him into the Fashion school at Virginia Commonwealth University. 
"It's my dream to have a career in fashion; up until a year ago I had no idea what I wanted to do. I was scrolling through majors and when I saw some of the different aspects within the fashion major, I realized that's what I wanted to do," Ciolfi said.
Currently Ciolfi is making shirts, shorts, and some accessories for both men and women, but currently, more so for men. And, as he learns, he has gained more confidence in his craft.
According to Ciolfi, right now he is making clothes mainly for himself and his family. He does have plans to move into the mainstream sometime in the near future.
Leave a Comment
About the Contributors
Olivia Peterson, Student Life Editor
Sophomore Journalism II student

I play both Basketball and Softball here at Cox, as well as a member of the Yearbook Club. This is my second year doing...
Shane Ciolfi, News Editor
Senior Journalism III student