Famed poet Taylor Mali zooms into Mr. B's English class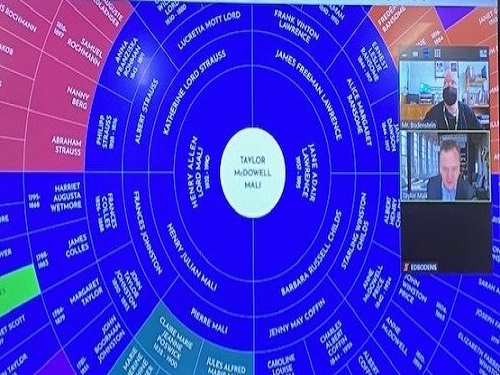 English 9 teacher Eric Bodenstein welcomed world renowned poet and four time National Poetry Slam Champion to his 2nd block class this week via Zoom. Mali is most famous for his poem "What Teachers Make." 
Bodenstein was able to record his presentation to show his other classes. 
According to Bodenstein, Mali's first visit to his class was last year during virtual learning and then agreed to Zoom in again to speak and answer students' questions again this year.
Mali started the presentation with a genealogy lesson from his own family archives, genealogy is one of his passions, but transitioned into a discussion about the writing process and held a Q &A session about his career as a poet that covered everything from being on stage to how much he is able to bench press. Mali also shared poetry, both past and present, one of which will be included in his next book.
Leave a Comment