Black History Month: honoring leaders, inspiring youth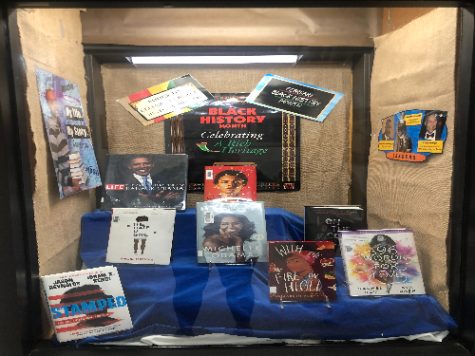 Ms. Gillespie's African American History class and Librarian Mrs. Ludford are working together to honor different African American leaders throughout February, which is Black History Month. This month is an annual celebration of achievements by African Americans and a time for recognizing their central role in U.S. history.
According to Ludford, Black History Month trivia will be posted each day in Schoology, on Instagram @coxlmc, and on Twitter @coxhslmc.
So far, the trivia questions have included Muhammad Ali, Jay Z, and more. Students can send in their answers to the trivia questions via Google form, and winners will be announced the next day. Winners can pick up their prizes in the library.
Ms. Gillespie's African American History class is putting together an assembly to inform students about Black History Month on Friday, Feb. 18. They are also spreading awareness through the school through decorations, which can be found in the hallways and outside of Gillespie's room, as well as a door decorating contest to commemorate those who have contributed to Black history.
"We want to celebrate the accomplishments of all African-Americans throughout history- especially our contemporary black leaders who serve as models for our students," Ludford said.
Leave a Comment
About the Contributors
Cassie Carbonneau
Junior Journalism II student
Mallory Fisher
Junior Journalism II student