Environmental Club works toward the Pearl School Award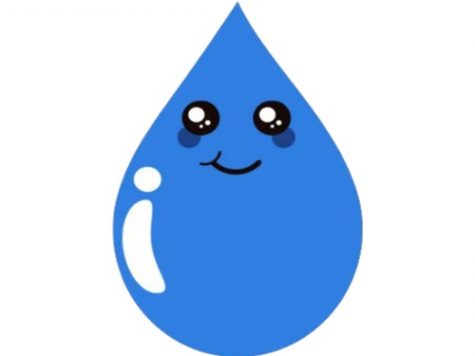 Environmental Club, sponsored by Gifted Resource teacher Kay Roberson, has a new mission.
Roberson and Environmental Club members, along with the Lynnhaven River Now organization, decided this year to focus on increasing the awareness of sustainable lifestyle practices to conserve the planet.
Both organizations are hoping to achieve this through The Pearl School Award which is a program offered through the Lynnhaven River Now organization.
The award itself was developed to encourage sustainable practices such as recycling, scooping up yard waste, and using reusable shopping bags by awarding points that accumulate to members in order to earn the award. 
The school has received the award continuously for more than 10 years, each year developing and planning out new initiatives that promote best environmental protection practice. This year, the club adopted Wally the Water Drop as it supports their mission of promoting earth friendly habits. 
"The goal is for students to take a selfie of themselves with Wally the Water Droplet at a local park or waterway. This helps us raise awareness about the fact that litter from our parks flow into our local waterways," Roberson said.
The Environmental Club also has partnered with the Sailing Club and the Library to collect plastic bags for the TREX challenge. The TREX challenge rewards the schools that have collected and contributed the most plastic. The school earned a 7th place ranking  in the nation this year for the challenge. 
According to Roberson, it is up to all of us to take a personal interest in how our daily habits impact the planet whether locally or globally.
The Environmental club is also asking students to join their initiative to go green and grow plants with them. Seeds and soil will be available in the library for those who would like to "adopt a plant."
The club plans to host a weekly Friday 'show and tell' to discuss plant growing skills via social media.
Leave a Comment
About the Contributor
Morgan Lynch
Junior Journalism III student