Bonfire kicks off Homecoming, spirit week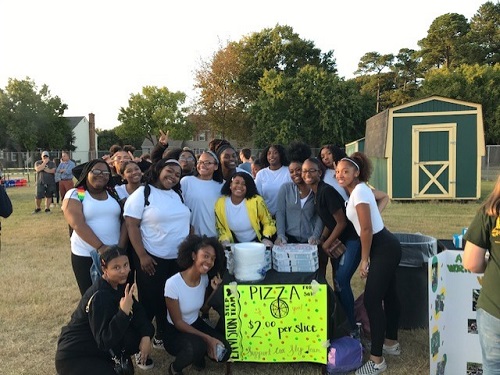 Homecoming will once again kick off with its annual bonfire, held on Monday, Oct. 7, next to the away bleachers outside of the football field; a mini pre-pep rally of sorts to prepare students for all of the upcoming events held throughout the week to promote school spirit.
SCA co-sponsor Mrs. Shumate has organized the event for years, using each event as a learning experience to improve upon for the following year.
"Students should participate in the Bonfire because it's a great way to be involved, show school spirit, and enjoy experiences like these," Shumate said. "This year's bonfire will be bigger and better than ever; we will have live music, corn-hole tournaments and a bounce house. It's going to be fun.  As a tradition we start Homecoming week with a bonfire as a way to pump up our football, but more so to promote school spirit and involve as many students as possible."
Student admission is only $3 and includes access to a variety of sports or club booths with different displays, items to purchase as part of a particular fundraiser, games and activities.  As an added bonus, the schools's Coquettes dance team, Step Team, and cheerleaders perform during the evening, while the football team is  motivated by the crowd to dominate the opposing team at the Homecoming game on Friday night.
"My favorite part of the Homecoming Bonfire is when everyone gathers around to watch the performance teams do their routines," White said. "I feel like it brings everyone together as a family."