VTfT students initiate STEM open house, Linkhorn Park kindergarten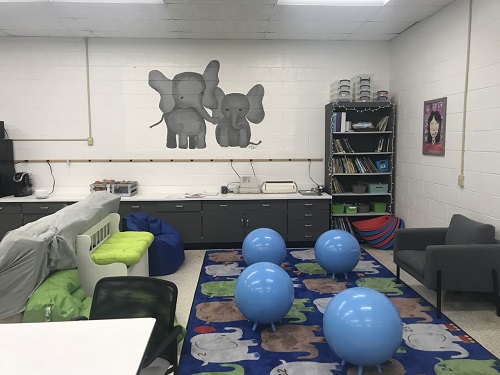 Virginia Teachers for Tomorrow (VTfT) students, along with teacher Mrs. Nardelli plan to team up with Linkhorn Park Kindergarten teacher Mrs. Houlihan and her students for the first ever Science, Technology, Engineering, and Math (STEM) Olympics Program. 
The purpose of the VTfT/Linkhorn collaboration is to pair aspiring teachers with kindergarteners to complete STEM challenges that will benefit both sets of students. Challenges implemented throughout the program include, ice breakers, activities to learn about the weather, and using the STEM initiative to complete hands-on activities that the VTfT students will create. 
"I think every high school will be doing this after they see how successful the program is," Nardelli said.
CHS VTfT students will gain experience in the classroom, while Linkhorn students learn elements related to STEM. The STEM initiative to educate students in four specific disciplines — science, technology, engineering and mathematics — in an interdisciplinary and applied approach.
VTfT II student Brynn Brazukas plans to play a huge role in the event by creating a lesson plan and teaching it to her students.
"I am very excited to see the kids faces as they walk into the VTfT room and get to know them,"  Brazukas said.
About the Contributor
Lauren Barrineau, Multimedia Editor
Junior Journalism II student