Young Democrats club feels the "Bern"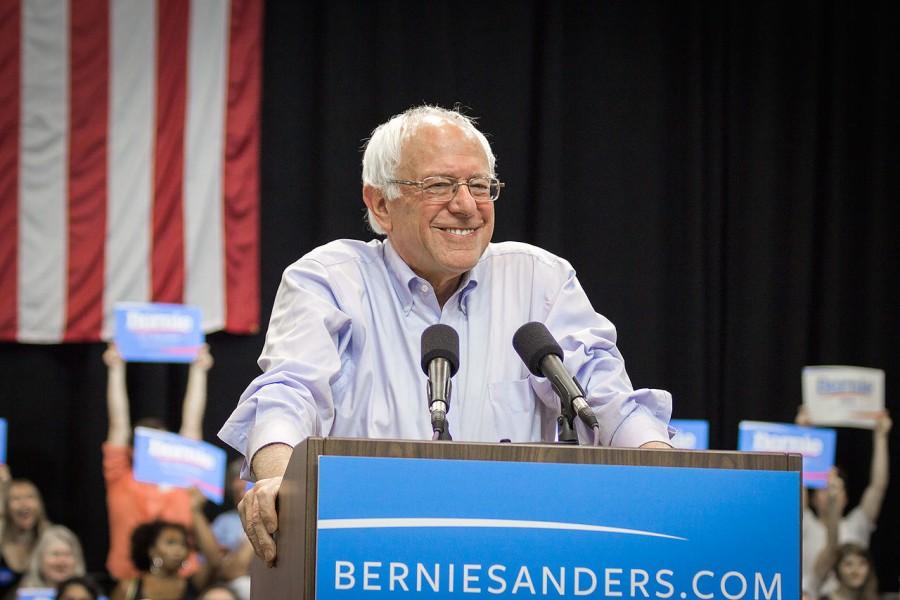 Hang on for a minute...we're trying to find some more stories you might like.
The Young Democrats Club met with a representative of Bernie Sanders on Monday to discuss how club members could volunteer to help with his campaign. Virginia representative Jennifer Leister explained the fundamentals of Sanders' campaign as well as ways that students can help, such as cold-calling and canvasing. Club sponsor Mrs. Turpin will be practicing cold-calling with the club members next week at Great Neck Library.
"I believe in Bernie Sanders and the plan he has for America. It would be amazing if he won the Democratic nomination and I could say that I helped contribute to that," Young Democrats president Nalani Kochey said.
For more information about The Young Democrats club or volunteering for Bernie Sanders' campaign, contact Mrs. Turpin.