Playoff contender Falcon Boy's Basketball may go all the way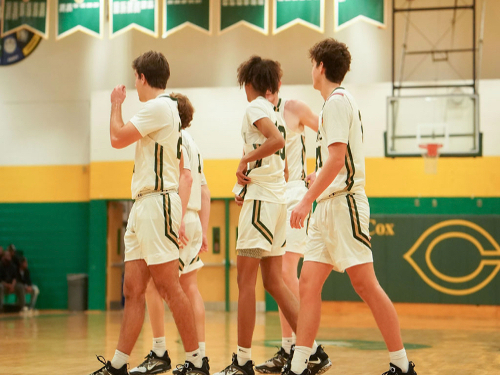 The boys basketball team has struggled to find their footing over the past few years, but this year the team has had a breakout season and shows no signs of stopping now.  The team is currently 8-3 and is only about half way through regular season play with plans to head to return as playoff contenders and beyond.
At the heart of the team is Head Coach Bobby Wolfe, who has been coaching the Boys team for 25 years. Even through losing seasons, Wolfe has kept the boys level-headed and motivated, he enjoys the sport and coaching.
"[Watching] the growth of the players on and off the court has to be one of my favorite aspects of coaching, especially when they are with me all four years," Wolfe said.
On the court the team is led by captains senior Ray Jackson and junior Ben Nacey. At home games, the bleachers are generally filled up with members of the "Nest" as they come out in droves to support the team. The crowd goes wild when Nacey dunks the ball or when senior Riley DeCandido shoots a three-pointer from far out.
According to Nacey, the team has started off the season on a good note and will only continue to further their success as they strive to better themselves every day.
Leave a Comment
About the Contributor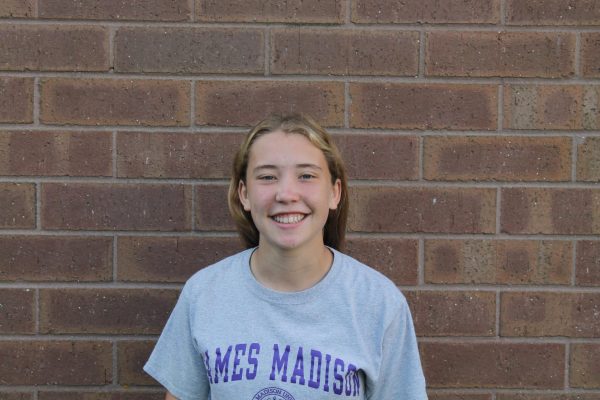 Olivia Peterson, Student Life Editor
Sophomore Journalism II student

I play both Basketball and Softball here at Cox, as well as a member of the Yearbook Club. This is my second year doing...