Falcons varsity football roared past the Lions, huge win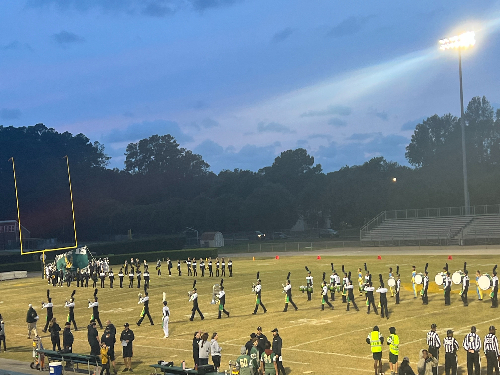 What Happened: The Varsity football team faced off against the Lions of Tallwood last Thursday at home, ending in an epic 49-7 win for the Falcons.
Key player: Senior Joe McGowan led the team in tackles on defense with 6 tackles and he recovered a fumble during the second quarter. Additionally, senior Dominic Theibault had many big catches, including one for a touchdown in the third quarter. He also led the team in receptions.
Quote: "The coaches put me where I needed to be and I was at the right place at the right time," senior Joe McGowan said.
Key moments: On the second play of the game, senior D.J. Johns ran for a 50 yard touchdown. Also, junior Gerard Johnson recovered a fumble and returned it for a touchdown to make the score 21-0 in the second quarter.
Up next: The Falcons will face off against the Landstown Eagles in an away game next Friday, October 7, at 7 p.m.
Leave a Comment
About the Contributor
Ethan Casey, Sports Editor