Brickell Scholar nominees announced, seniors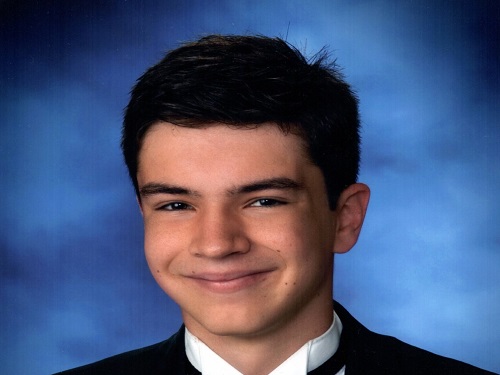 Seniors Kellylyn Brinkac and Timothy Anderson were nominated as the CHS Brickell Scholar representatives this week. The Brickell Scholarship itself, was established in 1990 in honor of Edward E. Brickell, a former Superintendent of Virginia Beach City Public Schools (VBCPS).
Each high school nominates one boy and one girl, students who exhibit academic excellence over the course of four years.  To earn the scholarship, students participate in four seminars on relevant social issues, such as environmental health.
Gifted Resource teacher Mrs. Roberson generally takes charge of the Brickell Scholar initiative and relays all of the information necessary to students.
"I love Brickell and the seminars for the scholarship because it's a wonderful opportunity to celebrate the great parts of these schools. We're so proud of Kellylyn and Timmy for all of their accomplishments and for representing Cox so well."
In April, a committee reviews the applications and narrows it down to six to eight students. Once a winner is selected, a ceremony is held to recognize them, where they are given the $6,000 scholarship earned.
"I'm so grateful for the support I've received from my school and am honored to be a part of this program. I'm looking forward to working with professionals from our community in the seminars we participate in," Brinkac said.
Falcon alumni have won the Brickell Scholarship in 1990, 2011, and 2014.
Leave a Comment
About the Contributor
Amelia Keck, Editor-in-Chief
Senior Journalism III student

In school, I am the Student Council Secretary, Chair of the Community Relations Committee, and Publicity Officer for the...