May's Spotify playlist brings mixed tunes, formal season
One of the most exciting times of each school year for juniors and seniors arrives as the month of May rolls in, marking the start of Ring Dance, Prom and graduation season.
Ring Dance, an annual, formal event night that celebrates the junior class will be held on Friday, May 12, at the Westin Hotel at Town Center.  Seniors will attend their long awaited 'right of passage' Prom on Friday, June 2. To go along with all of the excitement, the press has curated the perfect Ring Dance/Prom playlist for students to listen to in preparation for the big nights.
New age favorites like "No Hands" by Waka Flocka Flame, "Teenage Dream" by Katy Perry, and "You Belong With Me" by Taylor Swift, can be found on the playlist along with some oldies such as "I'm a Believer" by The Monkees and "Sweet Caroline" by Neil Diamond. More artists featured on the playlist include Whitney Houston, One Direction, Amy Winehouse, Michael Jackson, Van Halen, GROUPLOVE, and Blink-182, along with many others.
To access the playlist, scan the code using the Spotify mobile app. All previous playlists can be found on the press's Spotify account, which can also be accessed through the code.
Leave a Comment
About the Writer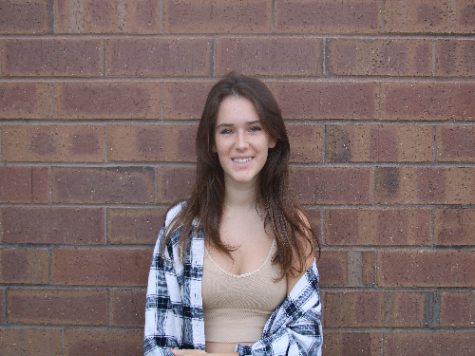 Grace Collins, Managing Editor
Senior Journalism III student

I've been taking Journalism for three years. My favorite kinds of articles to write are opinion, student life, and feature...