Falcon Orchestra takes on Carnegie Hall, performance to remember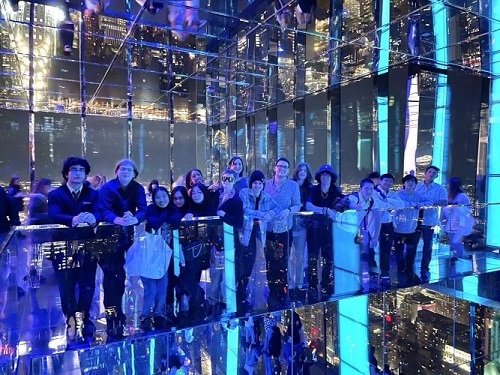 The Falcon Orchestra successfully completed their 'once in a lifetime' trip to Carnegie Hall in New York City (NYC).  Falcon students spent months and hours on end to prepare for the opportunity to take on the famous musical venue.  Orchestra Director Kevin Fields applied for the festival via an invitation and started rehearsing his students last summer for the big performance that occurred on Friday, April 7.
"I am so fortunate to have students that work hard towards achieving greatness.  Getting to Carnegie Hall is no small feat and is something musicians dream of throughout their lives. This will be something that stays with everyone for the rest of their lives and is now a part of Falcon Orchestra history," Fields said.
The Falcon Orchestra rehearsed a variety of songs to showcase at Carnegie Hall.  Songs included Poet and Peasant, Romanian Folk Dance, Incantations, Grieved Soul, and American Sketches. The students worked every other day for a total of over 3,000 hours spent rehearsing.
According to Orchestra student sophomore Logan Marsh, she believes that the time spent preparing was absolutely worth it and now knows the feeling of actually performing in a famous venue, as well as exploring the streets of (NYC).
In order to make the trip to (NYC) possible, each student had to fund raise an average of $2,000.  The Falcon Orchestra took part in car washes, silent auctions, shoe drives, and many more events to acquire the needed money.  A total of $16,000 was finally accumulated to fund the Carnegie adventure.
"My favorite fundraiser was doing car washes because it was a great bonding experience for our team.  We were able to benefit others while benefiting ourselves," Orchestra student senior Stacey Webb said.
The performance at Carnegie Hall was certainly one for the books.  The Falcon Orchestra successfully played and entertained the audience with their outstanding talent, but also showed their peers that perseverance and work ethic is necessary to achieve goals throughout life.  Falcon Orchestra students are destined for greatness and the trip to Carnegie Hall was just the beginning.
"I felt so fortunate to be sitting in the beautiful theater and satisfied we made it through the hours of rehearsal," freshman Orchestra student Alina Hemdal said.  "The trip  to Carnegie and all of the extra activities we were able to participate in is something I will always remember."
Leave a Comment
About the Contributor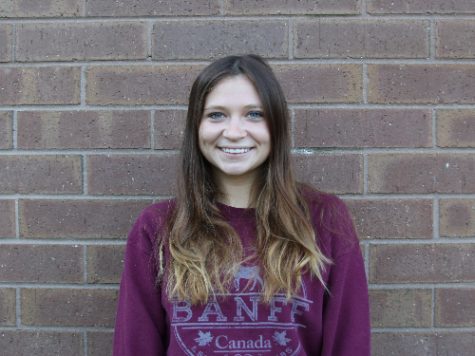 Erin Bailey, Editor-in-Chief
Senior Journalism IV Student