Spring trends forecast more recycled trends
As one reflects on this year's fashion runway so far, it is easy to see that there are a number of styles in women's wear already rising in popularity for the upcoming spring season. Some of these styles are carried over from recent previous seasons, while some are just now resurfacing from previous decades. With a return to the 80s and the continuation of 90s and Y2K trends, it can be easier than ever to follow trends while still staying true to personal style. 
The cargo pants rise in popularity has expanded over time, giving way to added detail and style.  One such addition includes utilitarian details, which have gained a following in a big way through the use of buckles, cargo pockets, and parachute pants. 
Another spring trend that's here to stay is biker inspired fashion. This trend, referred to as moto or bikercore, integrates both masculinity and femininity. Think leather everything, including: chunky zippers, racing jackets, and distressed graphics. Bikercore also lends to y2K fashion with the brand Diesel leading the way. The iconic Diesel belt skirt throws us back to a piece that fashionistas such as Paris Hilton or Gwen Stefani might have worn in the early 2000s.
Sheer layering can also add depth to outfits as the weather gets warmer and we begin to take those layers off.  Incorporating anything from sheer tanks to maxi dresses can add dimension and elevating any look. Furthermore, this sheer trend can be seen more in evening wear, contrasting subtlety with the glam night looks witnessed in recent years. 
The resurgence of 80s fashion is largely due to YSL's Spring 2023 show. Jackets with big accentuated shoulders and oversized hoods lend a nod to power dressing. The colors seen on the runway show more to 80s trends as well, with rich purples, olive greens, polka dots and burgundy.
With the official start of the spring season near the end March, Falcons will begin to dress for warmer weather, while expressing their take on what's trending. Whether inspired by the runway or a more simple street style, the time has come for another wardrobe update. Stay tuned to hear how Falcons adopt the upcoming trends. 


Leave a Comment
About the Writer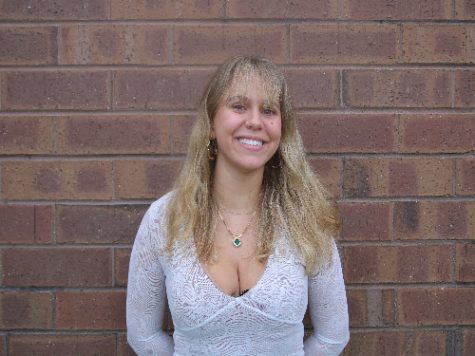 Cassie Carbonneau, Managing Editor
Senior Journalism III student