Shamrock Marathon invites volunteers, supports local causes
J&A Racing invites student volunteers to participate in this year's Shamrock Marathon, a spirited St. Patrick's Day race that draws over 25,000 runners to the Virginia Beach oceanfront annually. Previously, students have arrived decked out in all-green outfits and vibrant accessories to participate in the festivities and celebrate the St. Patrick's Day holiday.
Volunteer opportunities have been made available to both individuals and groups and positions include start/finish line, race shirts, bib assignment, merchandise, and water stations. Many Falcons lend their time to the race such as National Honor Society (NHS) members, to pass out water to the runners completing the full marathon.
This holiday marathon supports several causes including Team RWB; one of America's top health and wellness communities for military veterans, families, and supporters, Operation Smile; a children's medical charity whose family of worldwide volunteers are dedicated to helping improve the health and medical care of children and young adults, Livestrong; an organization supporting people in Hampton Roads and around the world who have been affected by cancer, and the River Ellis Foundation; a local nonprofit organization that provides aid to families facing unexpected tragedies.
"This is our second year partnering with J&A racing and we love having the opportunity to cheer on the runners and help work for such a great cause," senior class President Erin Bailey said.
This marathon is an excellent way for students and groups to get involved in the community and support meaningful organizations.
"The Shamrock Marathon is a long-standing tradition in Virginia Beach. It's a great opportunity to run or volunteer and J&A Racing relies on the help of the volunteers to make the event possible," NHS Sponsor Ms. Erskine said. 
The 51st annual Shamrock Marathon is scheduled to take place on Saturday, March 18 -19, at the Virginia Beach Oceanfront. Shamrock weekend has opportunities for everyone and includes not only a marathon but a half marathon, an 8k, and other challenges as well. The post-race celebration provides food, drinks, and even live music.
Groups who are interested in volunteering can contact Pete Hansen at [email protected].
Leave a Comment
About the Writer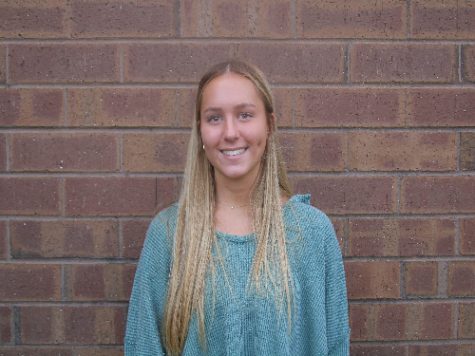 Mallory Fisher, Managing Editor
Senior Journalism III student

I started taking journalism sophomore year and this is now my third year in the class. I am a Managing Editor and I enjoy...