Falcons Stage Crew "crushed" the competition,VHSL One Act Sectional Competition
Drama teacher Ms. Machay and her Falcon Stage Company (FSC) thespians had the privilege to perform their One Act Play, "Crushed", a play written by Don Zolidis, in the VHSL One Act Sectional Competition at Salem High School.
The Falcon Stage Company competed against four other schools on Friday, January 20; then on Saturday, January 21, four other schools competed. And, upon completion of last weekend's 5A competition FSC's Cast & Crew of 50 Falcons took first place.
Machay and her students have put a lot of work into this year's One Act play. This year's theme was the do's and don'ts in the world of romance; perfect for the upcoming Valentine's Day holiday.
"I'm so proud of our cast and crew as the majority of them are brand new to theatre," Machay said. "They dove right into the play with such excitement and commitment."
The play itself follows two characters, "Guy" and "Girl", who advance into the world of dating and crushes. Instead of interacting with people, they retreat to their fantasies of romantic comedies and violent video games. As "Guy" and "Girl" continue to gorge on ice cream and battle against their imaginary enemies, they begin to hallucinate, resulting in their romance spirit guides materializing. Their spirit guides steer them through the hilarious and wild look at the pitfalls of crushes and what not to do when you have one.
FSC will move on to the VHSL Regional Competition at Salem High School on Saturday, February 4, to compete against three other schools, also 5A schools. After the regional competition, only one school will move on to the state championship.
There will be a one-show-only production of "Crushed" here at CHS on Thursday, January 26, in the auditorium. Doors open at 6 p.m. and the show starts at 6:30 p.m.
Leave a Comment
About the Writer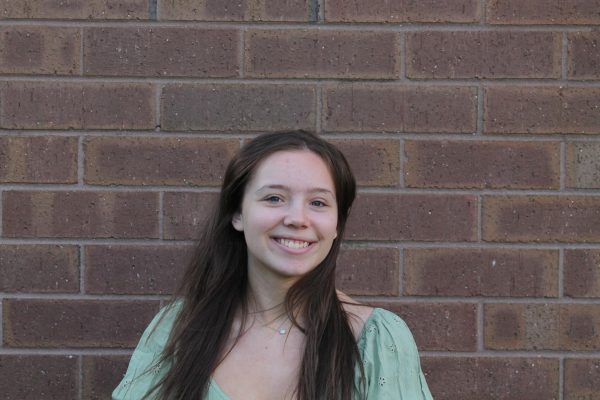 Samantha Radford, Editor-in-Chief
Junior JIII student

Hi, my name is Samantha Radford. I am an Editor in Chief for the Falcon Press Newspaper here at Cox High School. I enjoy writing,...