First semester comes to a close, new 4X4 classes to begin
A new class schedule layout was introduced to CHS students and teachers at the start of the school year. This new hybrid schedule is a combination of the previously used A/B schedule in addition to  4×4 schedules that were used during Covid and virtual learning.
Advanced Placement, Dual Enrollment, and some specialized elective courses still utilize the A/B format, meaning that these classes occur either on A days or B days for the entirety of the year. Core, honors, and most elective courses follow the 4×4 schedule, meaning they occur every day of the school week. These classes are referred to as Term 1 and Term 2, as opposed to semesters.
The first semester, or Term 1, for students all over the city will come to an end on Friday, January 27. For 4X4 Term 1 students, this means that final exams are approaching and courses are coming to an end. Final assessments for 4×4 classes are scheduled to take place on Wednesday, January 25 and Thursday, January 26. Students who have to take an exam will do so in class during the regular instructional block and students in A/B courses will attend class as regularly scheduled.
Students can elect to take a final assessment if they are not required to, in order to improve their grade in a course. Those who are exempt from final exams include graduating seniors who have a B average or higher in the course, students earning industry certification in the course, students who are required to take an SOL test in that course, and students taking an AP exam for that course. Exams for full-year classes on the A/B schedule will take place at the end of the year per usual when the courses are complete.
The 4×4 schedule has created issues for teachers' planning and organization. Many have had to alter their lesson plans due to classes being cut in half.
"For my specific classes, the 4×4 schedule is not conducive to the curriculum because of the year-long projects we work on. For example, in my entrepreneurship class, it is very challenging to plan and create a company in just half a year. The 4×4 schedule is a challenge for students who compete for DECA and will not be in a marketing class year-round," said marketing teacher and DECA sponsor, Ms. Bolling.
Many students, parents, and teachers were and still are confused by the new hybrid schedule and its reasoning. Some teachers prefer the A/B schedule over the new combination schedule due to the added stress they face with the pace of two different class schedules and altered lesson plans.
According to English 12 Core and Dual Enrollment teacher Mrs. Erskine, the new hybrid schedule doesn't make for a good natural flow because of the conflicting schedules it causes for both students and teachers.
Leave a Comment
About the Contributors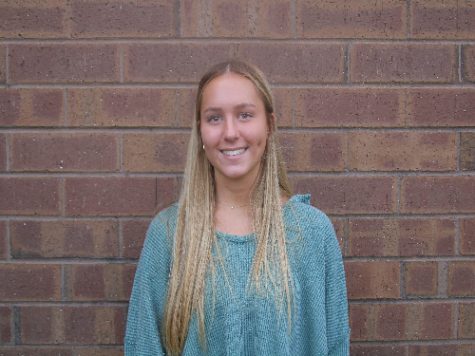 Mallory Fisher, Managing Editor
Senior Journalism III student

I started taking journalism sophomore year and this is now my third year in the class. I am a Managing Editor and I enjoy...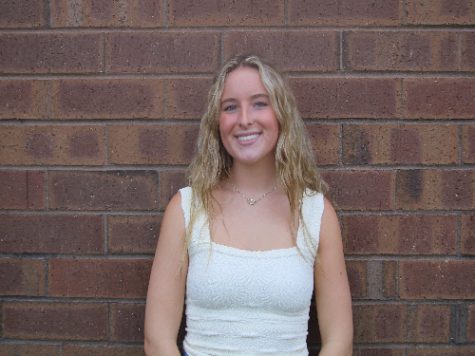 Claire Moorehead, Student Life Editor
Senior Journalism III student

I help make videos and do write ups for the videos. I've been in this class for three years. I'm a dancer for the school...