Small town passion turns into small business, MadeByLaurennn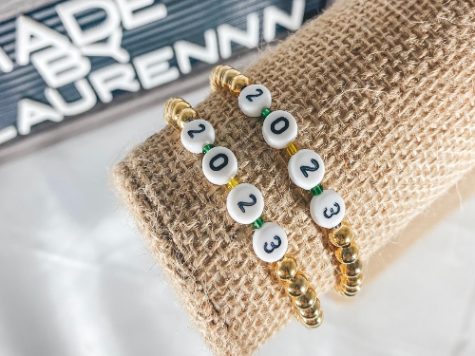 Senior Lauren Marks started making jewelry for fun at just 14-years old, but something that started as a side hobby is now creating career opportunities for her. MadeByLaurennn jewelry carries a mix of trendy and timeless fashion that has become an accessory you can find on many students at Cox High School. 
Marks initially started selling her products through an Instagram account @madebylaurennn but as her business's popularity grew, she expanded to other platforms like Etsy. Made by Lauren has also broadened purchasing opportunities to in-store locations like Painted Tree Boutique, 17th Street Marketplace, and Pixelated Boutique.
"Being a young woman and a small business owner has opened my eyes to the multitude of opportunities I can create for myself," Marks said. 
MadeByLaurennn gives back to the community through silent auction events for the River Ellis Foundation and donating a month's proceeds to Virginia Alliance of Therapy Dogs. Marks has also used her business combined with her role as Class Vice President to create a bracelet fundraiser to raise money for the Class of 2023's Ring Dance. MadeByLaurennn is not just a popular accessory for students, but an influential start-up business for the school
Leave a Comment
About the Contributor
Elyse Unger, Editor-in-Chief
Senior Journalism III student

I write about a variety of topics, but I most enjoy making videos and reviews for local businesses in Virginia Beach....