"Top Gun: Maverick" soars to the top 30 years later
Thirty years after the smash hit original, Tom Cruise's "Maverick" makes a return to our big screens with a new story and set of characters in Top Gun: Maverick. This highly anticipated movie has quickly climbed into viewer's top tier sequels lists, including mine.
Pete "Maverick" Mitchell (Tom Cruise) is called back to Top gun after he almost dies in a plane test. He is tasked with training a detachment of Top gun graduates who specializes in taking difficult missions. While he's there he meets late Radar intercept officer Lt. Nick Bradshaw's son; Lt. Bradley Bradshaw (Miles Teller), and is forced to repair their relationship after he denied his application to Top Gun originally. Tensions are high among the team while Maverick is forced to make difficult choices to ready them for the harrowing life or death mission approaching rapidly.
The actors did a phenomenal job with their performances especially, during the emotional scenes. Cruise slips right back into his role with ease and the newer cast members hold their own and make a name for themselves in the Top Gun universe.
All of the action scenes are well filmed and use minimal CGI, giving it a more realistic look and feel. The script feels like the writers spent a lot of time making it flow and every word held meaning. Relationships between characters developed nicely, making it feel natural. I will say that there were some minor pacing issues. Some scenes either lagged on too long; or, awkwardly ended to go straight into another scene.
Top Gun has always had multiple themes and lessons throughout both of the movies; but, always having your team's back is the strongest. Time and time again on screen, you see the characters helping out their team no matter what. This movie shows you that no matter what, you should always be there for the people you care about.
Despite the small problems, the movie was a strong sequel to the beloved original. It's a nice return to the world of Maverick and Top Gun for older viewers; and, a warm welcome to new ones who haven't seen the original.
I definitely recommend this movie to people who liked the original or action junkies who need a new fix.
Leave a Comment
About the Contributor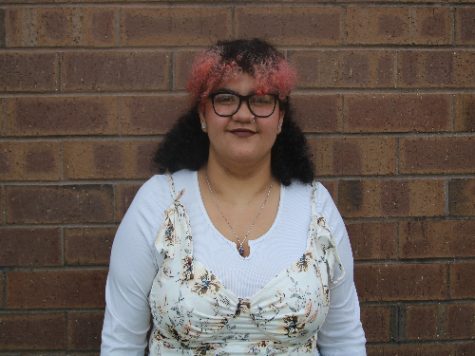 Destiny Bruce, Opinion Editor
Senior Journalism II  student.

My job is Opinion Editor which means I get to watch movies and, then give my opinions of them. I love my position because,...