"Dancin' for Success," impacting children's education
Falcon student Erin Bailey aspired to motivate students at Green Run Elementary School through dance.  "Dancin' for Success" is a program created, developed, and implemented by Bailey.
Bailey has been dancing for the past 15 years and has a niche for giving back to the community.  The idea centered around "Dancin' for Success" was to pick a local Title 1 elementary school with students who may not have access to dance classes.  Initially created to open up opportunities for less privileged students, dance centered lessons allow for great influence in the students lives.
Bailey connected with Green Run fourth grade teacher, Betti Lindauer, to kick start the program.
"Dancin' for Success is one of my favorite programs my students are fortunate enough to be a part of.  Every child is active and eager to participate in the lessons with Miss Bailey," Lindauer said.
Twice a month, Bailey takes charge of a new dance and educational lesson at Green Run.  The children first engage in a simple dance lesson.  Movement that requires no training is taught.  Dance moves accompanied by popular music amongst the elementary age group sets an energetic and joyful environment.  Post dance lesson, the students communicate with one another to discuss the daily topic.  Bailey encourages the children to lead a successful life by speaking upon subjects such as self-esteem, believing in yourself, the importance of school, and body image.
According to Bailey, her favorite part of "Dancin' for Success" is seeing the students who have never experienced dance, learn that they either have a true talent for it, or find themselves letting loose and enjoying the class with their peers.
 Although Bailey does not offer tangible resources for the students to take home, she hopes that her advice and loving class environment provide a safe place for the students in the community.
"The children left the program with respectful traits of which are necessary to succeed socially and academically, we are very fortunate to be apart of this program," Lindauer said.
Leave a Comment
About the Writer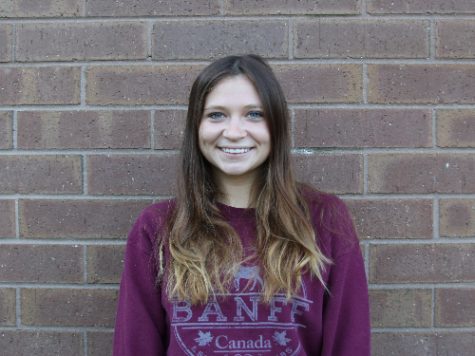 Erin Bailey, Editor-in-Chief
Senior Journalism IV Student