18th annual CHKD Love Run/Race didn't disappoint
The 18th Annual Children's Hospital of the King's Daughters (CHKD) Love Run race was once again a success. Participants from Princess Anne and CHS came together last Saturday to raise money for not only the hospital but also to honor baby Lily Rose. This year, the race was dedicated to Lily Rose who was diagnosed with skeletal dysplasia. Lily's family is grateful for the kindness and devotion CHKD has shown towards them.
Love Run is an annual charity race that is dedicated to raising awareness and money for CHKD. Every year, even during the last year's virtual event, organizers have met and exceeded their fundraising goals.
Volunteers and runners gathered at Thalia Elementary to help support the hospital and Lily's family. The race was offered both virtually and in-person and open to anyone in the public who wished to attend.
There were snacks and games offered throughout the event. Children were also welcomed; face painting was available, as well as the "Fun Run." Math teacher Mr. Duffy and his son were some of the many participants who lent their time to a worthwhile cause.
According to Student CHS student coordinator Christina San-Marina, this year's Love Run was an unforgettable experience. It was amazing to see so many people who care and wished to donate come out to support CHKD.
After the event, both of the host schools' students came together at Top Golf in Virginia Beach for one last push for CHKD donations. Attendees were afforded the opportunity to not only spend time with friends and family, but to dine and play some golf.
Overall, the Love Run Committee considers this year to be another success and does expect the revenue to be well over $10,000 as the community support and turn out for all events exceeded expectations, particularly after a few difficult pandemic years.
"This was the best event(s) we have ever had and there were at least 400 people who participated both in person and virtually. We are appreciative of all our sponsors, volunteers, and organizations that donated items, student coordinators and for a community who is supportive and seemingly wraps us in love,"  Love Run coordinator Mrs. Shumate said. "We look forward to an even bigger event and turn out next year."
Leave a Comment
About the Writer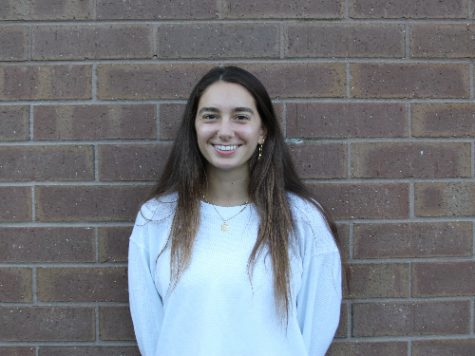 Christina San-Marina
Senior Journalism II student