Art Foundations welcomes featured artist Agnes Grochulska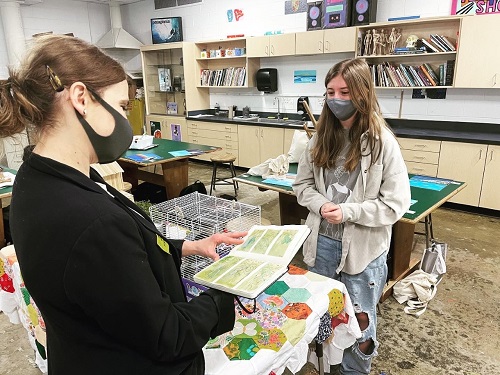 Mrs. Van Veenhuyzen's Art Foundations class recently had the opportunity to meet artist Agnes Grochulska, whose work is currently on display at the Virginia Beach Museum of Contemporary Art (MOCA).
Grochulska shared her personal portfolio, spoke about her career, answered students' questions, and critiqued some of their work while visiting the school.
"I am so appreciative of the time this young artist took to come and share with our class. It meant so much to us for her to share her gift," Veenhuyzen said.
Leave a Comment