Smith and friends create memories, recalling the past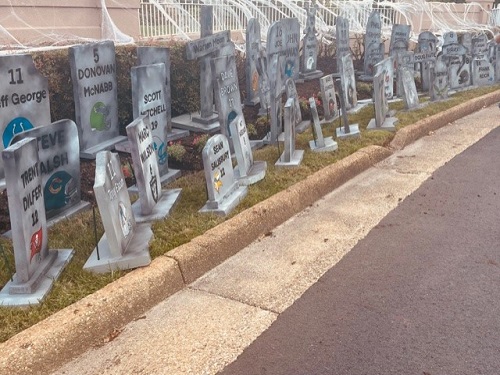 Former National Football League (NFL) player and Buffalo Bills legend Bruce Smith brought ghosts from his past back into his present, a week before Halloween weekend.  And while the idea may not have been his alone, Smith chose to honor and remember all of the quarterbacks he "took down" during his 19-year career with their own, specially designed tombstone.
"It's surreal to have this collection of names…have the artist to put it together in such a short period of time…it's taken me back.  It makes me, gives me, time to reflect on a long and productive career," Smith said Wednesday.
Smith's "quarterback graveyard" is displayed on the lawn outside of his home in Virginia Beach.
He does have some ties to the "Nest," as his son, Alston Smith, played football at the school as a defensive end and graduated in 2012.
According to Smith, he decided to complete the "graveyard" because it's fun, it's Halloween, and he wanted the kids, football enthusiasts, and fans to come by, check out the display and take pictures, as well as enjoy the night.
Leave a Comment
About the Contributor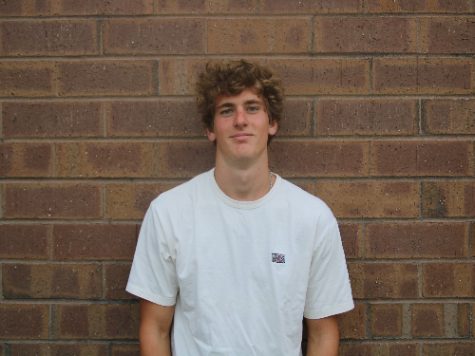 Michael Hillier, Editor-in-Chief
Senior Journalism III student