'Passion Projects' offer GAB students ability to give back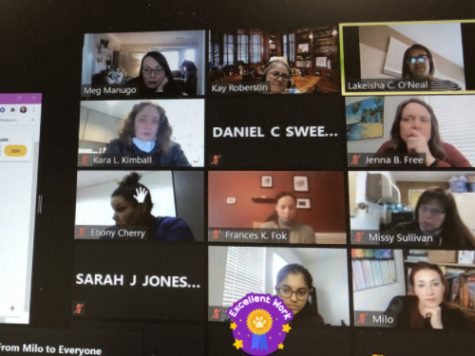 Gifted teenagers, or members of the Gifted Advisory Board (GAB), have embarked on a journey over the last few weeks to advocate for themselves and others as they begin their newest project, the Passion Projects. The Passion Project idea itself was created by Gifted teachers from across Virginia Beach, while the purpose of the project is to offer Gifted students a way to give back to their community, as well as to ignite their 'passion' through service.
Initially, students were required to attend a Zoom training meeting with other students and teachers from Gifted programs to get more information about the Passion Project. The attendees then went through training to learn how to start their own Passion Project; for example, the projects could be school related, community service related, or something that may relate to students' future careers.  Some students choose to shadow a doctor, start a non-profit organization for troubled runaway teens, and one of the school clubs even plans to hold a drive through to collect feminine products for the homeless shelter.
"I think that passion projects are very important for all students. It is so essential that we as individuals have an idea that ignites a spark in us and helps us to see how we may be able to make our own unique contribution to the world. Even if it is just a curiosity to know or learn something new," Gifted teacher Kay Roberson said.
Once the students decided what they were interested in, as far as lending their time, it was up to them how to move forward. Then, some of the GAB teachers offered to be mentors for students projects, while others offered contacts that could help get them started, reiterating the fact that it's never too late to start something that can make a difference.
Each Monday, referred to as "Mindful Mondays", is a chance for GAB members to meet via Zoom and have the opportunity to get feedback from other students that were interested in similar topics. Enrichment seminars that will focus on organization and time management will also be offered to students, beginning sometime during the month of April.
According to Roberson, every student should take the opportunity to work on their 'passion' and take the time to for further development as it is the ultimate chance to grow and challenge oneself, which is one of the many things that educators want to see more students do while partnering with their peers in the learning process.
Leave a Comment
About the Contributor
Morgan Lynch
Junior Journalism III student