Falcon Forum continues, tradition of legacy
It was the second day on the second morning of the annual Falcon Forum when students gathered to listen to school alumni, who either teach at the school currently, or have retired from here, starting from the beginning, 55 years ago. 
Falcon Forum is an SCA sponsored annual event which includes motivational speakers or presentations relevant to students in high school. The theme of this year's forum was "I Can, I Will" and was meant to provide students with motivation to want to succeed, as well as the inspire students to "make good choices".
Alumnus and recent retiree, Claye Rhea, led the presentation entitled "Tradition of Legacy" that introduced 20 alumni teachers from/in the school dating back to 1968.  Each alumnus spoke in the order of their date of graduation, beginning with Nancy Fowlkes, who was in the fourth graduating class that graduated from the original school building, which later became the Great Neck Middle School building until 2012.  After graduating from college, Fowlkes returned to her alma mater for 43 years before retiring During her tenure, she coached the field hockey team to 13 state titles. Along with her impressive field hockey record, she also coached football for 10 years, along with cheer and gymnastics.
As well as acting as MC of the presentation, Claye Rhea was one of these teachers.
In her senior yearbook under the last name Conkwright, Rhea is the youngest of six siblings who attended CHS, graduating in 1984.  Her three children were also Falcons, the youngest graduating in 2018. After starting a family, she returned to teach in 1993, retiring in 2018.
During the presentation, she was joined by her two daughters and her father, Doc, who is now 93-years-old who was the acting team physician when the school opened and also coached wrestling.  Since then, "Doc" Conkwright continued to support the wrestling team and watched several grandsons participate in the program as well.
"I want the students to recognize the love teachers have for Cox High School, especially the alumni who chose to come back and make a difference," Rhea said.
The 18 other teacher/alumni also shared their memories and advice for current students.
Nancy Fowlkes, 1968
Cathy Hiltz, 1977
David Hahn, 1979
Angie Noe, 1979
Kellie Gregory, 1982
Laura Moran, 1982
Shaula McGovern, 1982
Claye Rhea, 1984
Audra Schmidt, 1986
Taylor Rountree, 1998
Jason Zuidema, 1998
Colleen Paine, 2000
Bryce Rountree, 2001
Melissa Rusak, 2001
Jade Bolling, 2004
Courtney Bennis, 2004
Sean Duffy, 2005
Tyler Noe, 2006
Matt Ittner, 2008
"I think what made Mrs. Rhea's Falcon Forum so impactful was the visual representation of everything that our school stands for.  The traditions, the community, and the pride that goes along with being a student at this high school are not found everywhere and it is why we want to come back and call this place home," Duffy said.
Leave a Comment
About the Contributors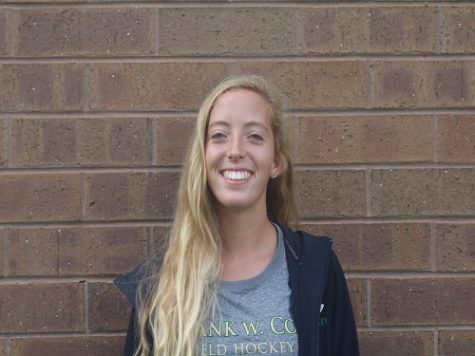 Anna Mason, Features Editor
Senior Journalism II student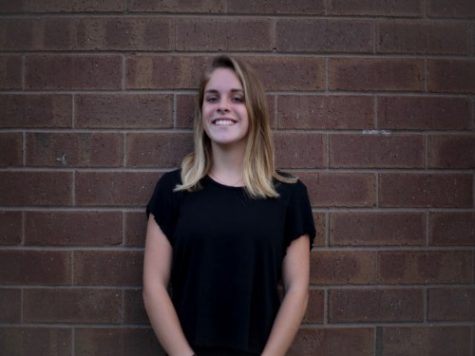 Zoe Hines, Editor-in-Chief
Senior Journalism III student