Saving lives on a daily basis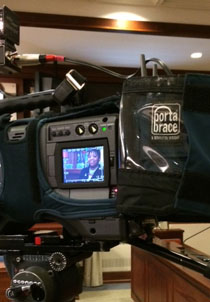 The school's Office Manager Wendy Mathis was recently honored as a Virginia Beach 'lifesavers' award by Mayor Will Sessoms.
Back in October Mathis was on the way to work when she saw a school bus in distress filled with children on their way to school.  Along with another gentleman, also honored by Sessoms, Mathis acted quickly to keep students calm and move them off of the bus and into a safer place.