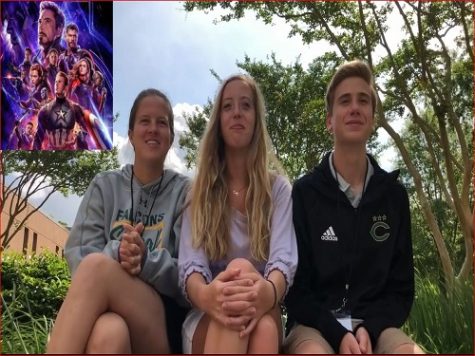 Taylor Everett and Eric Michals
May 31, 2019 • No Comments
Seniors Taylor Everett, Anna Mason, and junior Eric Michals recently saw the final conclusion of over a decade of Marvel movies,  Avengers: Endgame . "Avengers: Endgame"...
Recent Opinion Stories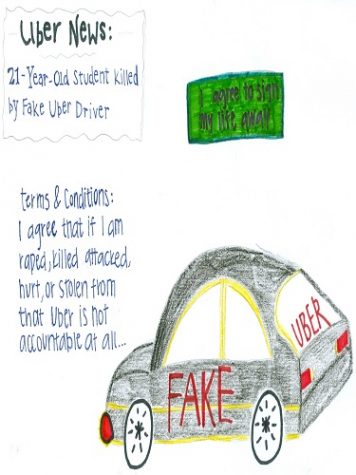 Editorial: Rideshare Safety Fails
May 29, 2019
"In the past, Uber conducted background check reruns in jurisdictions where required. Going forward, we'll proactively rerun criminal and motor vehicle checks each year, regardless of whether there is a legal obligation to do so." - Dara Khosrowshahi, CEO of Uber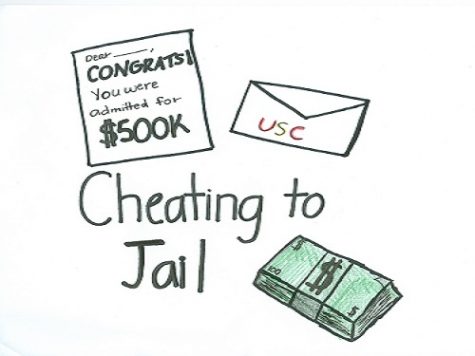 Editorial: College Admissions Scandal
April 5, 2019
"This scandal is just the tip of the iceberg. The FBI said this scheme amounts to a 'rigged system,' but the truth is that the whole system of college admissions is rigged in favor of the wealthy." - Richard V. Reeves, senior fellow of Economic Studies and co-director of the Center on Children and Families at the Brookings Institute

Loading ...
Tuesday, May 21

Varsity Baseball

Falcons 3 - Kellam HS 1

Tuesday, May 21

Varsity Softball

Falcons 0 - Kellam HS 14

Monday, May 20

Girls Varsity Soccer

Falcons 0 - Landstown HS 0

Monday, May 20

Varsity Softball

Falcons 1 - Ocean Lakes HS 7

Monday, May 20

Varsity Baseball

Falcons 5 - Kellam HS 4
June 2019

S

Sunday

M

Monday

T

Tuesday

W

Wednesday

T

Thursday

F

Friday

S

Saturday

26

May 26, 2019

27

May 27, 2019

28

May 28, 2019

29

May 29, 2019

30

May 30, 2019

31

May 31, 2019

1

June 1, 2019

2

June 2, 2019

3

June 3, 2019

4

June 4, 2019

5

June 5, 2019

6

June 6, 2019

7

June 7, 2019

8

June 8, 2019

9

June 9, 2019

10

June 10, 2019

11

June 11, 2019

12

June 12, 2019

13

June 13, 2019

14

June 14, 2019

15

June 15, 2019

16

June 16, 2019

17

June 17, 2019

18

June 18, 2019

19

June 19, 2019

20

June 20, 2019

21

June 21, 2019

22

June 22, 2019

23

June 23, 2019

24

June 24, 2019

25

June 25, 2019

26

June 26, 2019

27

June 27, 2019

28

June 28, 2019

29

June 29, 2019

30

June 30, 2019

1

July 1, 2019

2

July 2, 2019

3

July 3, 2019

4

July 4, 2019

5

July 5, 2019

6

July 6, 2019