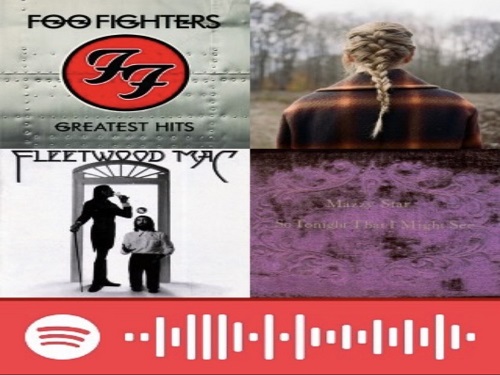 courtesy of Spotify (scan code)
Along with the New Year also comes a new Falcon Spotify playlist. The return from winter break, along with the end of the semester in sight, this month proves to be stressful for students.
With this in mind, January's playlist contains slower, more mellow, and more acoustic songs to enable students to relax. Artists such as Bob Dylan, Taylor Swift, The Beatles, John Denver, Alice in Chains, and many more are featured on this month's playlist. With recognizable classics and a few underground sounds, it is the perfect mix for focused study sessions and unwinding for a long day.
The playlist can be accessed by scanning the code through the Spotify app on a mobile device. All playlists from previous months can be found on the newspaper Spotify account, also accessible through the code.