Girls Varsity Soccer celebrates 'Senior Night', paves way to regionals
In a year largely devoid of traditions, the Girls Falcon Varsity Soccer team celebrated their Senior Night this week, while also playing one of their last home games of regular season play against the Sun Devils of Salem High School.
What Happened: The Falcons played one of their final opponents, the Sun Devils of Salem, that ended in a 'mercy' ruling, 8-0 win, thrusting the team into regional play next week.  In between the girls and boys games , senior players were able to walk out onto their home field accompanied by loved ones to commemorate time spent as Falcons who will soon leave the 'Nest', as well as the four years all six senior girls spent playing on the varsity soccer team. 
Key Players: Senior players Natalie Jones, Caitlin Sullivan, Madison Warren, Abby Volkman, Reagan Langdon, and Savannah Gibson were all recognized for their diligence and determination. Each of these girls have persevered and shown that their hard work has paid off. During the game, senior Caitlin Sullivan and junior Ema Christian both scored two goals, while juniors Niamh McLeod, Elena Ferrando and Aspen Hood scored one a piece and sophomore Caroline Blanchard also put one in the net.  
Who said it: "It was really special to actually get this part of our senior year and get to celebrate it with all of our amazing teammates. It was so exciting to win and then get to share senior night with all my family and friends and I'm so appreciative of everyone's efforts in putting it together for us and for the girls' efforts out on the field," senior Caitlin Sullivan said. 
Up Next: The Falcons take on the Dolphins of Ocean Lakes High School at home on Tuesday, June 8, at 5:15 p.m., their last home game of the season. 
Leave a Comment
About the Contributor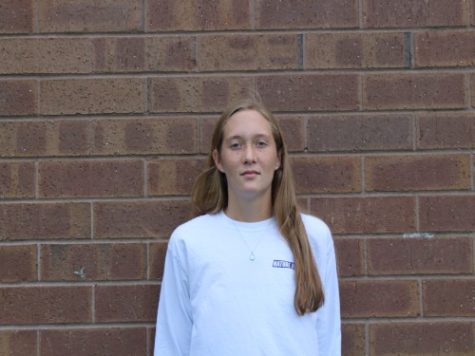 Piper Bay, Sports Editor
Senior Journalism II Student