Boys Soccer takes down another big rival, Kellam.
Lead: The Boys' Falcon soccer team earned themselves another hard fought win against the Knights of Kellam High School (KHS). After a devastating loss, 2-1, the week before against long time rival First Colonial, the team redeemed themselves while showing that they are still a force in which to be reckoned. 
What Happened: The boys team traveled to Kellam High School for their fourth match of the season where they to played on Kellam's turf field; a field in which the ball moves more quickly than on the school's grass fields. Yet, the Falcons rallied, taking the Knights down on their home field with a score of 3-1. 
Key Players: At the beginning of the game, the Knights had a fast and unexpected goal in the first few minutes of play. However, the Falcons equalized this in the 35th minute with a goal by junior Mikey Farmer. In the 53rd minute, the Falcons took the lead with a second goal from freshman Joshua Haggerty on a header from a corner kick. In the 78th minute, junior C.J. Vakos stole the ball from the goalie and put the game to sleep with a third goal. 
Who Said It: "It was great to celebrate with the boys after a tough loss to FC last week. Beating another big rival was definitely a huge goal of ours," senior captain Carsten Bay said. 
Up Next: The Falcons take on the Eagles of Landstown High School on Tuesday, May 18, at 7 p.m. at Landstown and then take on the Cavaliers of Princess Anne High School on Friday, May 21, at 7 p.m. at home. 
Leave a Comment
About the Contributor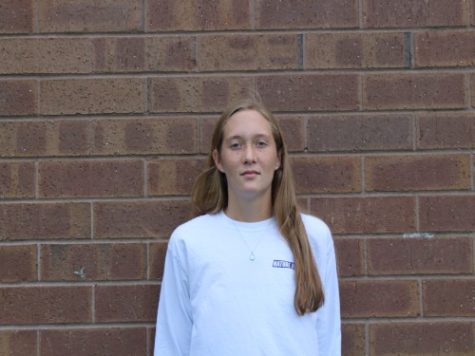 Piper Bay, Sports Editor
Senior Journalism II Student