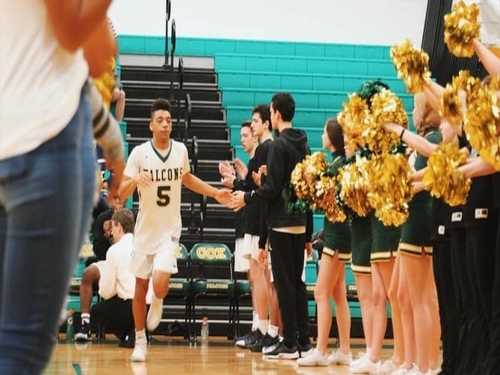 Spencer Davidson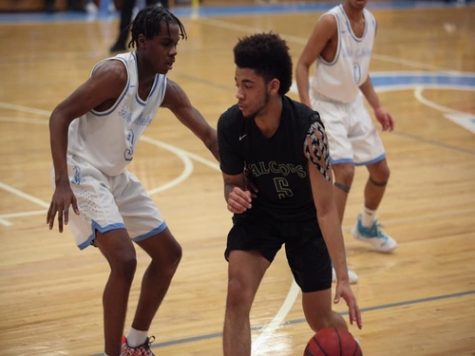 Senior Jordan Lewis recently hit the 1,000 point mark in his high school basketball career. He has been on the Falcon varsity basketball team since freshman year. This season, Lewis was the team-captain leading the Falcons to a 13-9 season record.
Lewis, a guard and standout player, has played every single game for all four seasons of his high school career. He started his road to success freshman year when he played against rival team First Colonial for the first time. He scored the game-winning shot as well as completing the game with a total of 26 points. He is the only player in school history to go 8-0 against FC.
"It was a personal goal of mine, but I never wanted to be selfish and just go out there and score 1,000 [points]. I just wanted to win," Lewis said.
The school record books confirm Lewis is the first male basketball player to score over 1,000 points since 1998. Lewis says it's most definitely his best personal goal he's accomplished in his high school years.
"He really worked hard to reach this goal. The team was really happy for him scoring 1,000 points," teammate senior Tony Labib said.
In addition to this huge accomplishment, Lewis was a key player in the run to the state final four and won the regional championship game during his sophomore year. He has also played in many win-or-go-home games that had a championship game environment.
Lewis will play basketball at the collegiate level next fall, but he hasn't made a decision yet. His top two choices are Averett University in Danville, Virginia, and Randolph-Macon College in Ashland, Virginia.