Falcon field hockey players face off, finalists VHSL Hall of Fame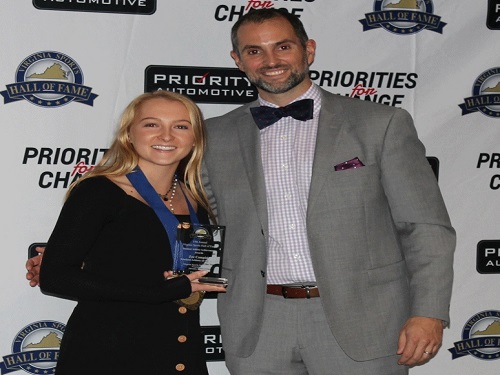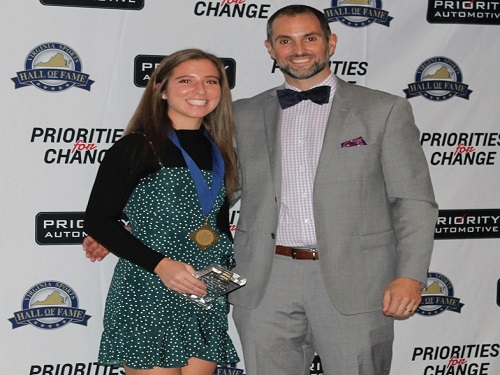 What happened: Three senior Falcon field hockey players were selected as finalists for the Virginia Sport's Hall of Fame's 15th annual student-athlete achievement awards. The reception, held at the newly remodeled S.B. Ballard Stadium at Old Dominion University, highlighted the 16 chosen finalists out of 84 student-athletes. Each year the award is given to student-athletes who excel academically, athletically, and in their communities. 
Key players: All three finalists have made commitments to continue their field hockey careers at the collegiate level.  Senior Zoe Campisi is set to play at the D1 FCS level for James Madison University. Senior Sarah Spear is headed to the "Big Apple" and the Ivy League, playing at Columbia University. Senior Kylie Levine decided to continue play at Longwood University in Farmville, VA. 
They said it: "The induction was a great way to finish off my career as a Falcon. I am looking forward to what the future holds at JMU," Campisi said. 
Key moment(s): Seniors Zoe Campisi and Kylie Levine were two of the four athletes chosen to be inducted into the Hall of Fame and also awarded a $1,000 scholarship. CHS was the only school to have more than one athlete inducted.
Up Next: A strong field hockey based senior class full of talented, award winning athletes will soon leave the 'Nest', some of whom will move on to play their [respective] sport at the collegiate level. Returning players will continue to train during the off-season and once again return to the 'turf' in the fall, with intentions of becoming three-peat 5A state champions.
About the Writer
Nathan Unger, Editor-in-Chief
Senior Journalism III student