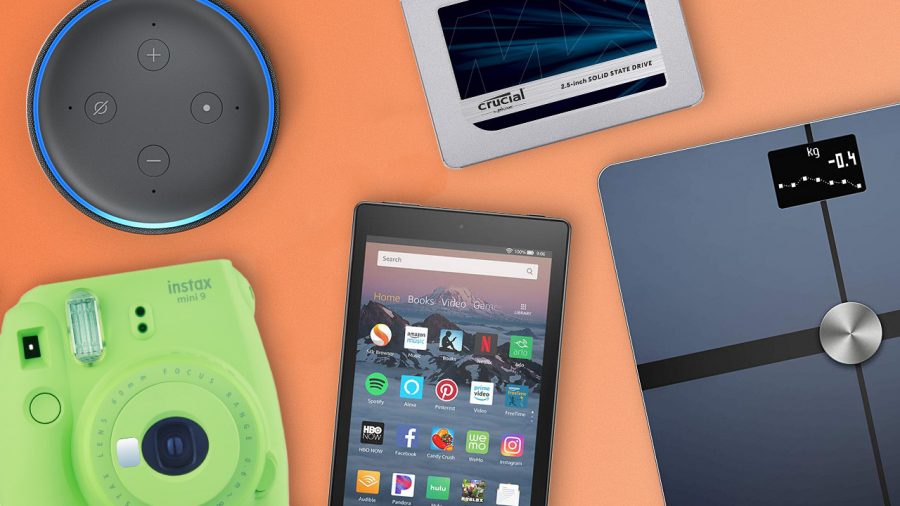 Courtesy of WIkimedia
In this current day and age, we rely upon technology to make our lives easier and more efficient.  In fact, we can order pretty much anything online and have it delivered in under a week, greatly increasing the general population's access to consumer goods, as well as offering everyone the ability to incorporate technology into their everyday lives.  As the holiday season approaches, the market for technology opens up even wider as more "gadgets" are developed and sold to consumers. But, with all the options available at our fingertips, it's important to know what items are worth the money and if we are actually getting more bang for our buck. Here is a list of my top technology gifts for the 2020:
Amazon Echo Dot ($25): This compact gadget allows you to easily access information, play music, and call people with just a few words. Great for grandparents or young ones who aren't technologically experienced it is truly the perfect gift for them.
Amazon Fire TV Stick ($35): This TV add-on allows you to access a wide selection of apps, shows, and movies without the trouble of cable or TV boxes. Very helpful for people that mostly watch streaming services such as Hulu or Netflix.
Wireless Headphones ($20-$120): Having a wide price range, the wireless headphone market ranges from affordable to quality. Finding a good compromise is the best idea, as you can get a high quality set of headphones for around $60. Having a good pair of headphones can come in great handy anytime, such as long car rides or plane flights.
Blu-Ray DVDs (Various Prices): Everyone loves movies, and getting a new movie or an old classic on Blu-Ray is always a safe bet. It isn't too hard to ask someone about their favorite movie or get a general taste of what they like. Blu-Rays are also pretty affordable, but the new releases can get kind of pricey.
Game Console Controllers ($60-$80): While high school students probably can't afford full game consoles, buying someone an extra controller is a good way to give gifts for someone who plays games a lot without having to worry about buying something they won't like.
Whatever technology you get for your loved ones, the highest priority on your mind should be cost-effectiveness. How much the person is going to use this item should be the first thing on your mind when selecting gifts. Giving more useful gifts will seem more impactful, because they'll think of you whenever they use it.