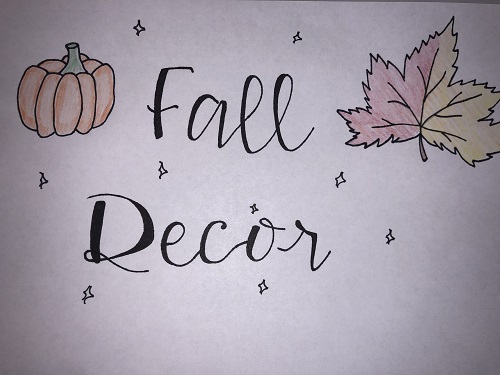 Falling out of summer and into autumn has the ability to cause gloomier feelings possibly due to shorter days and less sunlight. 
To counteract the seasonal blues, decorating or re-decorating a bedroom proves to be effective in lifting spirits.
According to interior designer Suzanne Falk, warm colors evoke feelings of happiness and optimism. And, adding splashes of fall hues such as oranges and reds can positively influence a person's mood.
The first step in transforming a bedroom is to perhaps change the aroma. This simple touch can completely alter a room's mood; buying specific seasonal candles with scents such as pumpkin spice and cinnamon apple are the perfect addition in an autumn-themed room.
The second step is to acquire throw blankets and string lights around the room to give off a cozy vibe. These decorations can be ornamented in a unique way, changing not only the scenery but the entire feel of the room. 
In addition, the room may be altered by adding plants, fake or real. Some ideal 'plants' for this time of the year are pumpkins and orange fall leaves. Both have the potential to bring the room to life by filling empty space.
Most importantly, incorporating holiday components into a room can be a fun, personalized activity. Fall consists of holidays such as Halloween and Thanksgiving and combining the two via decorations can create a spooky and joy filled room. 
For extra ideas and inspiration, check out the Falcon Press Pinterest Board for all around autumn room decor.