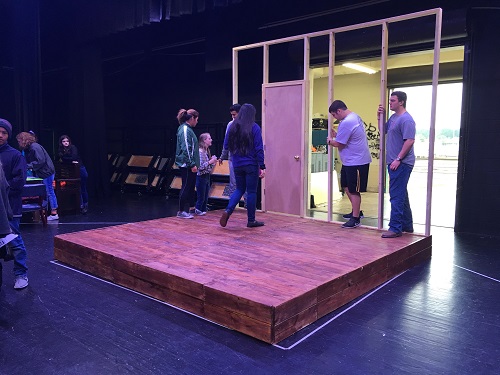 staff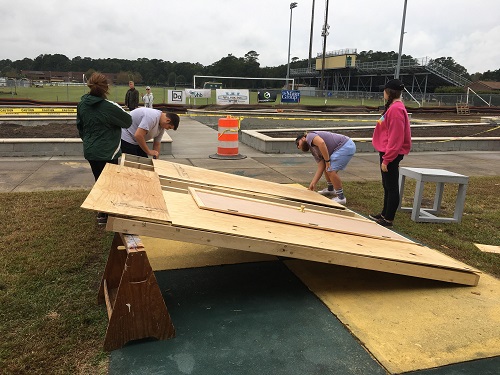 The Falcon Stage Company will kick off the fall season with their first romantic comedy production, Almost Maine.  The play, written by John Cariani's is a series of short stories that depicts  townsfolk who experience both love and loss.
Opening night is Thursday, Nov.8, and the play will run every night until Sunday, Nov. 10, in the school's auditorium. Doors open at 6 p.m. and the show begins at 6:30 p.m.
Falcon Stage Company sponsor and Theater teacher Michelle Machay and Student Director Annabelle Muriano are excited experiment with a new type of production. As a special feature, theater students have included the Friday, Nov. 9, production as a type "Date Night".  In other words, because this play is built around the idea and depiction of love, concessions will include treats and refreshments specially made by the Ms. Goodman's Catering class.  The idea is to create a more romantic environment or ambiance for students when they attend the play.
"As sponsor, I let the students choose the plays they would like to perform so that each production bring a special element to the student body. We are very pleased to be performing this show for anyone and everyone that attends," Machay said.
Another new twist in this production will be that instead of one main story line, Almost, Maine will include nine stories which include different characters in each of the nine segments.
"While it can be a challenge to work so in depth with a large number of actors… it has also been a great opportunity to work with actors who are new in the department," Muriano said.